Wednesday 26th September 2012
Peugeot 208 GTi Limited Edition
This one comes out before the main car
---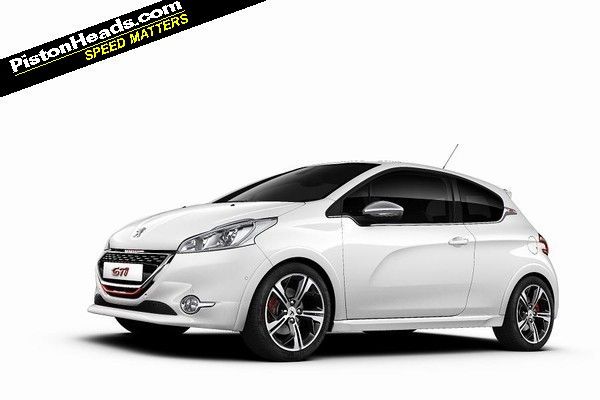 Normally, 'limited editions' come out at the end of a run to spur a few more sales. The 29 examples of Peugeot's 208 GTi Limited Edition, however, will be coming out before the launch of the regular 208 GTi in May 2013.
Why 29? That's one for each year since the UK launch of the original 205 GTi in 1984. For your £20,495 you'll get an individually numbered car with satnav, DAB radio, satin pearlescent white paint, 17" Carbon Onyx Black alloys (which don't look all that black) and a Union Jack flag on the grille, signifying the importance of the GTi badge to the UK. The 29 we're getting here represent the lion's share (see what we did there) of the 54 that will be sold worldwide.


Evidently over 11,000 UK orders have been placed for the new 208 since the order books opened.
Gassing Station | General Gassing | Top of Page | What's New | My Stuff