Thursday 27th September 2012
Paris 2012: Citroen DS3 Cabriolet
Citroen hikes roof-raising speed to 75mph
---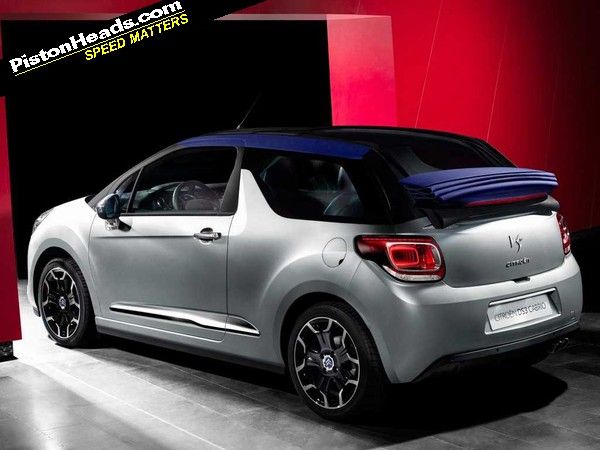 We've all been there: cruising along at motorway speeds with the top down, when out of nowhere a British shower whips up and suddenly you're looking pretty stupid.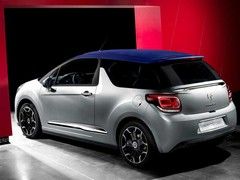 And 16 seconds later it looks like this!
Well, now you can say goodbye to those 'oh hell my hair's getting wet' blues with Citroen's DS3 Cabrio. Arriving in early 2013, just in time for the depths of winter, the Cabrio features a soft roof that can be retracted at speeds up to 75mph.
The roof comes in three styles - black, Infinite blue and a DS Monogrammed design - to go with the choice of seven body colours. You also get a 3D rear light signature to go with the DS3's 'distinctive' front running lights, which is too complicated to describe in words, and what Citroen calls an original tailgate opening action.
The three-position roof takes 16 seconds to fully close, at speeds up to 120km/h (75mph). Citroen says the cabin is very quiet when it's shut, and that the soft-top weight penalty of 25kg (compared to the hatchback) is just 25 per cent of the usual hatch-to-convertible weight gain. The DS3 Cabrio is the only adult five-seater in this class, and it's got the biggest boot too.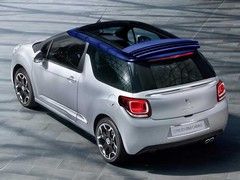 Proper cabrio or glorified sunroof? Your call
Inside, there's white LED ambient lighting on the ceiling console, white lighting around the instrument cluster and all-new upholstery options including Granit blue leather and Akinen weft, which (it turns out) is not a Swedish rally driver. 
Gassing Station | General Gassing | Top of Page | What's New | My Stuff