Thursday 27th September 2012
Time for Tea? Deutsche Tourenwagen Masterclass
Retro DTM action provides perfect tea break viewing from all that Paris show hype...
---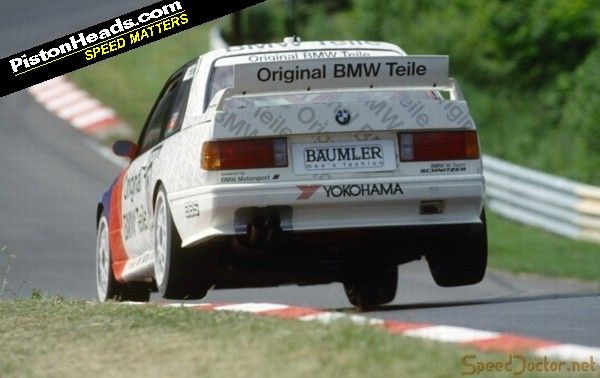 The DTM is a wonderful touring car series. Steroidal racers powered by monstrous V8s and piloted around some of Europe's finest circuits makes for thrilling viewing. It serves to render our domestic BTCC rather tame, both in terms of viewer spectacle and driver challenge.
Today's Time for Tea? celebrates the origins of Germany's touring cars in a lovely video montage of footage from the early years of the championship, all accompanied by some period German rock. For any fan of saloon car racing, it needs to be seen. Even if, as there's every chance, you may have seen it before!
Primarily, the action is dominated by a smorgasbord of E30 M3s and 190E Cosworths. A fine sight they make too, slithering their way round tracks with brake discs glowing and sparks flying.
But there's more; Sierra Cosworths at ever-increasing angles of oversteer, some rather incongrous Volvo 240s and what appears to be an Audi 90. The tracks featured include the Nordschleife, Monza, Hockenheim and the Norisring. There are even some crashes.
It could make you yearn for the motorsport of yesteryear like the Group B Audi Quattro video from Monday, but the truth is that the DTM is just as fantastic today. This video simply validates the historic excellence of German touring car motorsport.
The best bit? Turns out the YouTube user who created this video has more, documenting the entire history of the DTM. Good on you sir, we salute you. Enjoy the video.

---
Gassing Station | General Gassing | Top of Page | What's New | My Stuff