Friday 28th September 2012
Paris 2012: the hot Kia Pro_Cee'd
New Golf GTI too derivative? Kia's got an alternative on the way...
---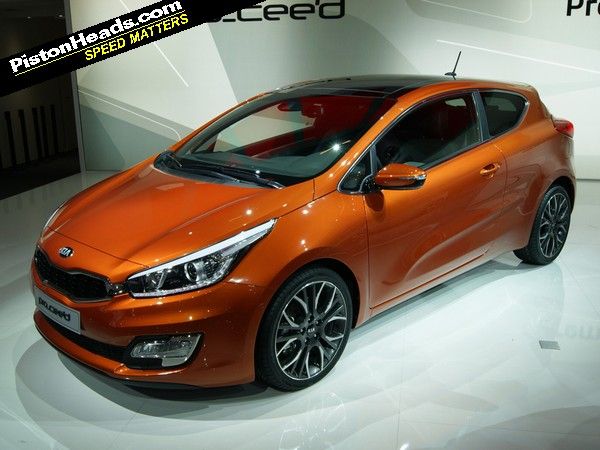 Kia will enter the hot hatch market in mid-2013 with a 200hp-plus version of the new Pro_Cee'd revealed at the Paris motor show.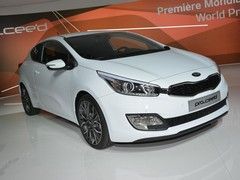 Looks go some way to offset badge snobbery
The hot Pro_Cee'd will go head-to-head with the 2.0 TSI version of the VW Scirocco, says Kia's UK president Paul Philpott. He downplayed suggestions the car would be a rival for the more powerful hot-hatch elite such as the 250hp
Ford Focus ST
or 265hp
Renaultsport Megane
.
Philpott was tight-lipped about the size of the engine, but the three-door coupe-esque Pro-ceed should be capable of a 0-62mph time below seven seconds and a 140mph-plus top speed.
Kia has stayed out of the performance market until now, concentrating instead on building up the brand's standing and sales in the UK and Europe. According to Philpott, the brand is now at the point where it is ready to enter the hot-hatch market. The Pro_Cee'd will be unveiled at the Geneva motor show in early March, with the car arriving in the UK a few months afterward.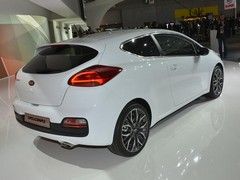 Kia could hardly be accused of rushing this one
Kia sources also said that a powerful version of the Rio supermini could also be on the horizon. However, Philpott would only confirm that Kia was "studying the potential" for such a car.
Gassing Station | General Gassing | Top of Page | What's New | My Stuff