Friday 28th September 2012
POTW: Bentley is back!
The thought of Bentley getting stuck in with Mercs, Porsches and Audis has got us very excited indeed!
---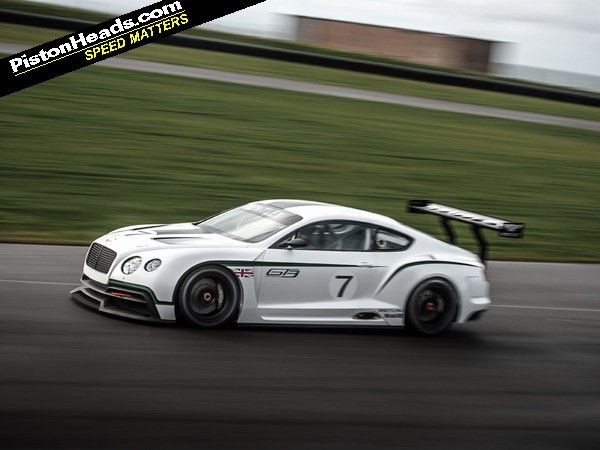 There are plenty of tasty cars vying for POTW status debuting over at Paris this week. Most of them British, which is rather pleasing. And all offering characterful, eccentric and very different expressions of excess that pour hearty scorn on the general obsession with downsized engines, hybrids and CO2 outputs.
Pah! Life's too short say the Brits. Range Rovers for the country set, Jags for the cads, art deco Rollers for the antiques dealers, the McLaren P1 for the wannabe racing drivers and, for the actual ones, a privateer racing Bentley to go out and show the Germans what's what in the more gentlemanly sport of GT racing.
Who'd have thought you could make a racing car out of a Continental GT eh? But then you'd have said the same about the 'trucks' of the 1920s and 30s. And look what happened there.
So it's a press shot. But it's the best of British out of a particularly strong showing at Paris, which is saying something given that it's 'just' a regular car we already know with a daft wing on the back, lashings of carbon fibre and side exhausts. Yes, we're that easily bought. And here it is, cropped to bring the spirit of the Bentley Boys to the desktop of your choosing.
Tally ho!
Traditional (4:3)
Computer widescreen (16:10)
TV widescreen (16:9)
Portrait (smartphone, etc)

Gassing Station | General Gassing | Top of Page | What's New | My Stuff