Monday 1st October 2012
PH blog: interactive experience
Do you want to go for a drive or just get to where you're going? Garlick's in reflective mood...
---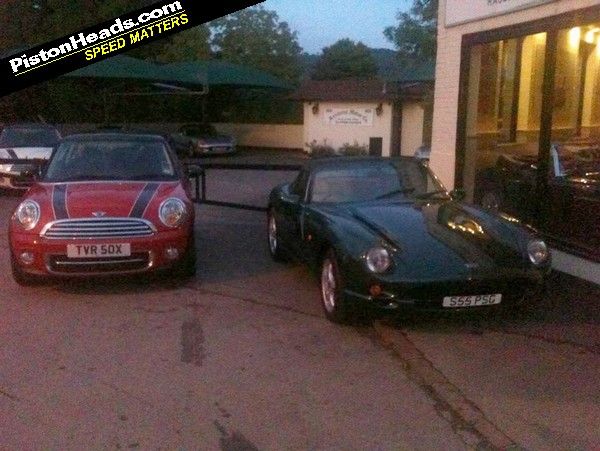 A stark comparison the other night as I took a lengthy drive down a dark, damp and busy dual-carriageway, followed by 15 miles of equally damp, leaf-strewn and twisty B-roads, before swapping cars and driving the exact same route in reverse.
For the outward journey I'm driving a new Mini Cooper D. It's a decent car to be honest, with enough power to be fun coupled with the tidy handing we have come to expect from Mini. I enjoy the drive, the dual-carriageway is a breeze, the Cooper charges along at a decent lick, the brakes are strong when needed, the lights and wipers work well and I don't really have to think too much.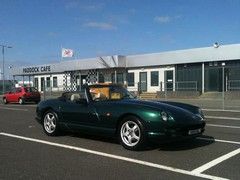 An involving drive even on a day like this
Much the same for the B-roads. We make good progress, throw ourselves around bends without effort and arrive at our destination having made good time while listening to the radio and pondering what to have for dinner.
I then swap the keys for the courtesy car Mini for those to my 4.0 Chimaera. By now it's gone 8pm, dark and wet. The car fires and idles lazily with a few short prods of the throttle to clear its throat (you must hear a TVR cold start, it's great) and I allow the misted windscreen to clear. My mindset has immediately altered and I'm watching dials, getting comfortable and I no longer want to listen to Radio 2.
My headlights aren't that bright, so that twisty B-road is now harder to negotiate, but we settle in and start to press on once the car has warmed up. As bends approach I see wet leaves on the entry, no ABS means an early lift and gentle braking. I'm not accelerating hard until we are out of the bend and after a while I realise I am grinding my teeth a little such is the concentration to not only see ahead but to actually drive the car safely in these conditions.
On the dual carriageway that concentration remains as stopping distances are kept bigger than many others thanks to no ABS with stop/start traffic and wet roads. The fast sweeping bend taken at speed in the Mini is different when in the TVR. I'm conscious of the glistening tarmac and change in road surface and can see a little standing water too. Despite all that I'm enjoying myself,  I'm not thinking of anything else but driving and I'm relishing the silenced radio (the V8 soundtrack is better) with both hands firmly on the wheel.
I make the return leg in about the same time as the outward run, but I am so much more focused throughout and it feels faster. I've worked harder, concentrated more and ended the run exhilarated and a little tired.  Most of all I had respect for the TVR, and that was lacking when in the Mini.
It's all too easy to drive fast in a modern family car; it doesn't mind what you do to it. Want to brake mid-corner? That's fine. Want to plant the throttle around that damp bend? Go ahead. That's all very well and good, but you don't learn to respect the car, to think far ahead, to constantly read the road just to maintain a safe 70mph cruise on a wet dual-carriageway.
Driving is fun, it's just a shame many of us never get to experience what driving actually means these days.
Paul
Gassing Station | General Gassing | Top of Page | What's New | My Stuff