Tuesday 2nd October 2012
Chris Harris video: Porsche 918 Spyder
"What would it be like if it weighed 1,200kg and was unencumbered by all that electric gubbins?"
---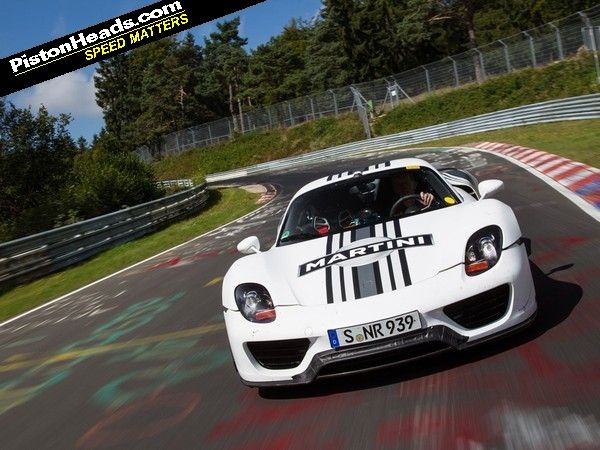 Ah, the old 'ride' story. The staple of many a UK car manufacturer and car magazine, and something that appeals to me about as much as scoop of Bovril in the rice pudding. I have never understood why journalists allow themselves to be persuaded to review a machine from the wrong seat - borrow someone else's ears to review a hi-fi, anyone? - but it happens.
I make two exceptions. The first, naturally, is the Group B rally car - as delivered earlier this year. The second is a glimpse at something so new that perhaps any kind of exposure to it, even the misery of riding pillion, might just be worthwhile.
The Porsche 918 Spyder fits into this category.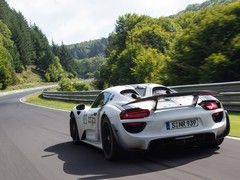 A Porsche, the 'ring and Harris in the passenger seat
From what I've seen of it, the 918 does very little for me as a hypercar. That's right, it's a Porsche I don't much care for, despite the fact that it's starting to look very attractive indeed. Of course I have immense admiration for what Porsche is trying to achieve with the project, but whichever way I approach the car, I always reach the same conclusion: what would it be like if it weighed 1,200kg and was unencumbered by all that electric gubbins?
This is of course a pathetically limited view of a project that aims to find a sustainable, justifiable space for sports cars in the future. But right now, I want to drive an RS Spyder race car with number plates and no amount of lithium ion batteries seems adequate compensation.
So really I went along to see if I could get excited about a car that weighs 1,700kg.
The video covers much of the emotional response to the car, and there's some good chit-chat with project boss Frank Walliser, but the problem with reporting the technical side of the 918 is that there's just so much to cram into the space - and these bits are supposed to be a short taster for the video itself. To keep you fully informed you can download the full press pack (here in pdf form) we were supplied on the day here so you get all the numbers and stats on what is, even in the eyes of this devout flat-earther, a quite remarkable engineering project.
---
Gassing Station | General Gassing | Top of Page | What's New | My Stuff