Wednesday 3rd October 2012
You Know You Want To: £90K V8 Defender
Like an AMG G-Wagen, only British and better
---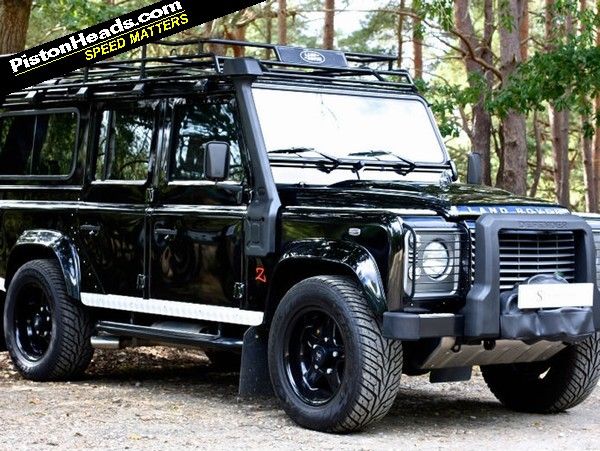 Are
tarted up
Land Rover Defenders acceptable? It's a thorny one, the very essence of a 'proper' Land Rover surely being the less paint on its (preferably muddy and dented) aluminium panels and the bigger the gaps between them the better. Shiny paint, balloon tyres and blingy accoutrements aren't really the done thing.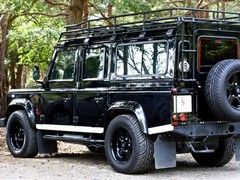 What, no sheepdog on the passenger seat?
But, then again, when you pair the above with a 460hp, 4.2-litre supercharged V8 bellowing out of side exhausts the inner purist faces a stern challenge.
And as the AMG G-Wagen moves steadily into quilted leather old-age there's something gratifyingly uncouth about this JE Engineering 'Zulu' Defender, bass-bin aside still keeping just enough proper off-road credibility to keep us interested. And while a G-Wagen can just about - at a pinch - cut it as everyday transport you'd still have to be pretty bloody minded and dedicated to choose it. Never mind fork out £90K on it. And for that we'd salute anyone willing to take the plunge.
If you needed any further encouragement the dealer has even put up a video focusing on the bit that really matters - the noise.
---
JE ENGINEERING LAND ROVER DEFENDER ZULU
Price: £89,950
Why you should: 460hp, side exhausts, snorkel and sinister black paint
Why you shouldn't: Price requires some serious denial
See the original ad here.


Gassing Station | General Gassing | Top of Page | What's New | My Stuff