Thursday 4th October 2012
Caterham confirms supercharged R600
275hp Superlight R600 for new flagship Caterham race series - hold onto your hats!
---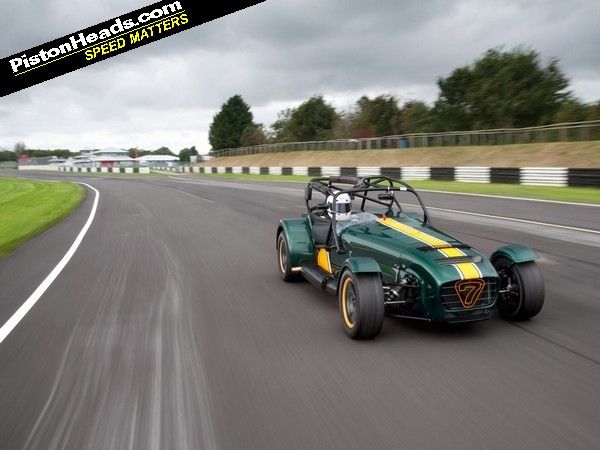 We've already had a sneak preview of the
supercharged Caterham
Superlight R300 at the 'ring and damned exciting it was too! Now confirmed as the Superlight R600, the new 275hp racer - sharing much of its engine tech with the
SP/300.R
, has been officially confirmed by Caterham and will debut as a new flagship race series next year.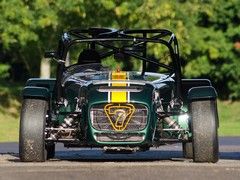 All traditional Seven cuteness is gone!
Costing £44,995 (including VAT) as a standalone car or available as an upgrade package for existing Superlight R300 race cars ("from £15,995" including VAT), the R600 package creates the fastest, most powerful Seven racing car yet seen.
"Caterham racing just got even more interesting," says Caterham motorsport boss Simon Lambert in a press releases peppered with words like 'extreme' and 'aggressiveness'. Like it needed to, going by our experience in the more lowly Roadsport Championship recently!
Lambert continues, "as the fastest Seven we've ever built, this will provide our existing R300 racers with a real step up and a new and exciting challenge, even for experienced drivers. The R600 represents an increase in aggressiveness, although the linear power delivery of the supercharged engine makes it superbly driveable, much like the R300."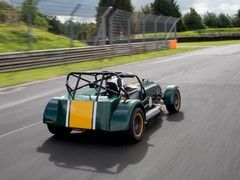 Now imagine 20-odd similar cars around you...
Based around the same 2.0-litre Ford Duratec engine as the rest of the Superlight range, the R600's 200lb ft of torque is 13 per cent more than even the R500 and drives through a six-speed sequential gearbox and a Titan limited-slip differential. Put basically, it's an SP/300.R without the downforce, which is a pretty exciting recipe, especially on a grid that, ultimately, should comprise 30 cars. The Superlight R600 Championship therefore provides a next step for drivers who've progressed through the various Caterham championships and are looking for something even more thrilling.
Gassing Station | General Gassing | Top of Page | What's New | My Stuff