Friday 5th October 2012
Pic Of The Week: Caterham's supercharged sensation
A grid full of 30 supercharged Caterhams? That's our kind of racing...
---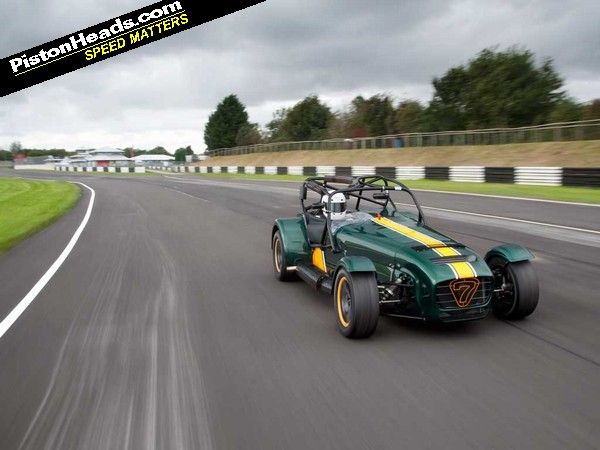 A mash-up of old school Caterham's Seven roots and the brand's new ventures into - gasp - downforce and F1, the new
Superlight R600
Championship car is one of those ludicrous propositions we can all get behind. Our man at the 'ring Dale Lomas
had a go
in an early prototype and the excitable phone call that followed was a flurry of 'mental', 'airborne', 'sideways', 'insane' that had us convinced.
The 'how much is too much?' debate that followed our news story on the car earlier this week has been interesting, especially with regard to whether or not it makes sense as a road car. But there's demand among Caterham racers for a step above the Superlight R300 championship. And this is the response. Celebrated in photographic form for your desktop delight in the format of your choosing.
Enjoy!
Traditional (4:3)
Computer widescreen (16:10)
TV widescreen (16:9)
Portrait (smartphone, etc)
Gassing Station | General Gassing | Top of Page | What's New | My Stuff