Wednesday 10th October 2012
Time For Coffee? Countach!
Nice little vid about one man's love for his Countach and why it means no more Big Macs!
---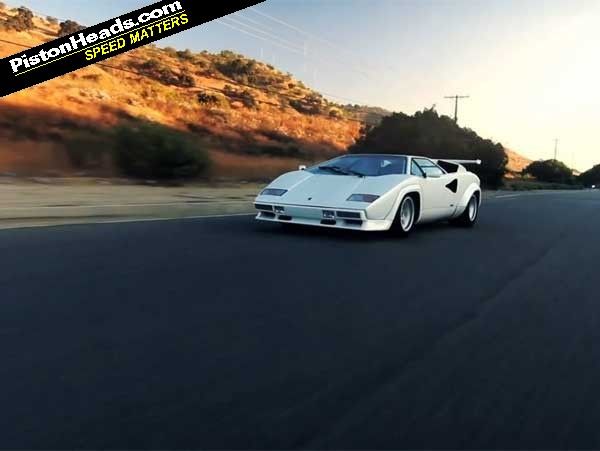 Time For Tea?'s occasional morning counterpart,
Time For Coffee?
returns with a pleasing little eulogy to the
Lamborghini Countach
, courtesy of
Petrolicious.com
, a new site involving Depth Of Speed's Josh Clason. We've enjoyed Josh's work before, Time For Tea? featuring his beautifully shot
retro GT-R
vid a little while back. Petrolicious would seem to be taking a similar path of thoughtful, indulgent little videos of beautiful cars. Which is something we can probably all get behind – all power to 'em!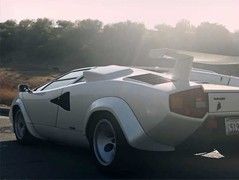 Shock and awe under the Californian sun
This one is a pretty straightforward tale of one man's love for his Countach. No tyre smoke, no sideways action, no redline-troubling VMAX runs, just someone talking about why he loves his Lambo, despite (perhaps because of) all its practical difficulties. And, in a pattern repeated by all the Lamborghini owners we met on
our day in an Aventador
, he too started his love affair at a young age with a poster on the wall and seems commendably awestruck that life has afforded him the opportunity to own the real thing a few years down the line. Hope for us all yet, perhaps.
So here you go. And doesn't a white Lambo look stunning under Californian sun…

---
Gassing Station | General Gassing | Top of Page | What's New | My Stuff