Thursday 11th October 2012
Chris Harris video: the Spa Six Hours
Dan's been mucking about in Caterhams, Chris has been playing with the big boys at Spa...
---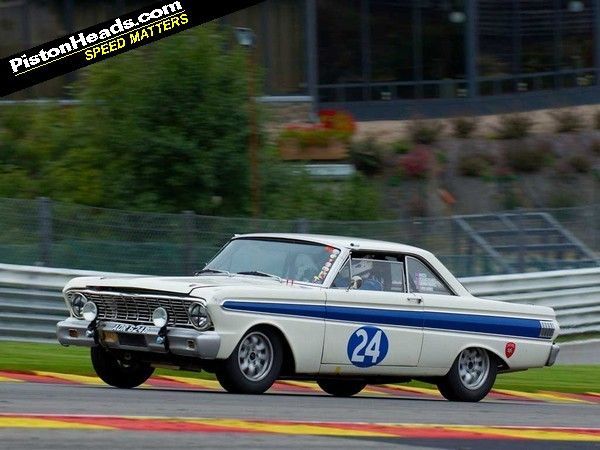 Switching from new racing cars to old racing cars is not easy. Even in endurance racing, we tend to drive modern racers absolutely flat out, and even if we peel away from 100 per cent effort, there is never any need to save brakes or clutches.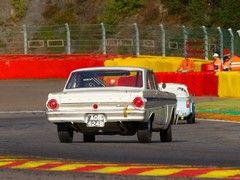 "You have to be gentle with old cars"
You have to be gentle with old cars – learn when to extract a little more, and when to preserve.
I entered my first big historic race meeting last year with bothers Richard and Andrew Frankel in a 1963 Ford Falcon. It was the Spa Six Hours, and for the first two-and-a-bit everything went swimmingly, then the old girl shed a wheel and we didn't finish. Somewhere in the fug of Ardbeg that night I think we agreed to give it another go, hence the same names appearing on the same car for this year's event.
The ingredients for the Spa Six Hours weekend are not easily bettered by any other race meeting, especially if the weather behaves itself. The circuit is an unrivalled combination of space, scope, challenges and heritage. To lap in something old and pokey as the sky reddens is a great privilege.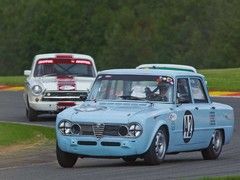 Pre-66 touring cars are where it's at!
For collected eye-candy, this might be the finest collection of machines I've seen in one place: a dozen Lola T70s, a 917, a Ferrari 512S, several Can-Am McLarens and more lightweight E-Types than you can throw a SWB 911 at. There being enough of those not to worry about losing the odd one.
Over 100 cars qualify for the six-hour race, GT40s at the head of the field, grunty Alfa Giulias at the back.
Speaking of Giulias I also had a slither in the U2TC race in a Giulia Super. This is now my desert island race series: hyper-competitive at the front and full of pre-66 touring cars under two litres displacement. It is mostly great swarm of any-speed-oversteer.
If you're thinking of taking a trip with some buddies to watch evocative classics being driven as intended, Spa has to to be right at the top of your list.
Enjoy the vid. It's long and indulgent, but I just love watching the cars.
---
Gassing Station | General Gassing | Top of Page | What's New | My Stuff