Friday 2nd November 2012
PH buying guide: Ferrari 550 Maranello
For the price of a well-stocked Audi TT you could instead have a V12 Ferrari - here's how
---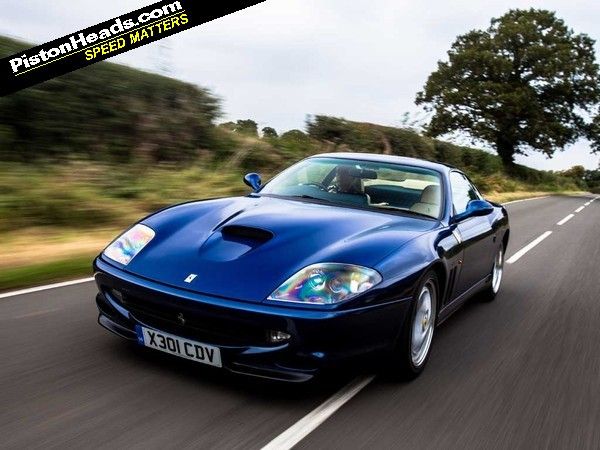 Not every supercar from the 1990s has aged as well as the
Ferrari 550 Maranello
. The 550 may have got off to a slow start with those who expected sweeping drama from the styling of a Ferrari, but this front-engined replacement for the F512 has moved gracefully into its middle years. It has also proved the shrewder buy over its 575M replacement that simply didn't handle nearly as well until Ferrari introduced a handling pack to cure the 575's ills.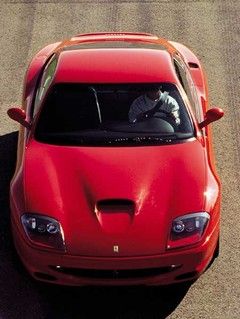 Old-school looks, new-school appeal
Launched in 1996 costing £143,000, the 550 is far more practical than the F512 thanks to its 485hp 5.5-litre V12 engine being mounted up front. Even with a six-speed transaxle gearbox, boot space was decently generous and the 550 offered much easier access to its roomy cabin than the F512.
The V12 engine propelled the 550 from 0-62mph in 4.4 seconds, topped out at 200mph and was powerful enough to help this Ferrari record two new production car speed records in 1998. On a track at Marysville, Ohio in the USA, the 550 covered 62 miles at an average speed of 188.88mph, while in one hour the same car covered 183.955 miles.
A total of 3,083 Ferrari 550 coupes were made between 1996 and 2001, with 457 right-hand drive models produced. There were also 457 550 Barchetta Pininfarina open-tops built in 2001, with 10 pre-production models included in this figure. Of this number 48 were sold in the UK with right-hand drive. Top speed of the Barchetta was 186mph due to its aerodynamics not being quite as slippery as the coupe's 0.33Cd figure.
Despite extra strengthening to make the Barchetta free from scuttle shake, Ferrari kept the weight down to 1,690kg, identical to that of the coupe. A manually operated soft-top helped here, though this roof was only every intended as an emergency option rather than a proper year-round hood.
If you find a Barchetta for sale, expect to pay upwards of £100,000, while the best 550 coupes will set you back as much as £80,000 in today's market. Higher mileage but still cared for 550 coupes can be found from around £35,000, but most sit in the £45,000 to £55,000 bracket from Ferrari specialists and franchised dealers.

---
Photos by Malcolm Griffiths and from Classic & Sports Car - for the in-depth feature on this car and more pictures see the December issue, out now! Additional photography from Ferrari.

---
PHer quote:
"The only way to buy these cars is with a proper inspection from a Ferrari specialist and on quality - the cabin is fairly fragile and if the cabin looks more worn that it should be for a 20K mileage car then walk away. In addition, I think it is crucial to drive at least two cars as some may be very shiny with low miles but actually drive dreadfully."
Kickstart

---
Buying guide contents:
Introduction
Powertrain
Rolling Chassis
Body
Interior
Search Ferrari 550s in the PH classifieds
Gassing Station | General Gassing | Top of Page | What's New | My Stuff