Thursday 24th January 2013
Chris Harris video: fast Volvos
A £200K, 508hp Volvo? To go head to head with AMG's finest? Harris investigates...
---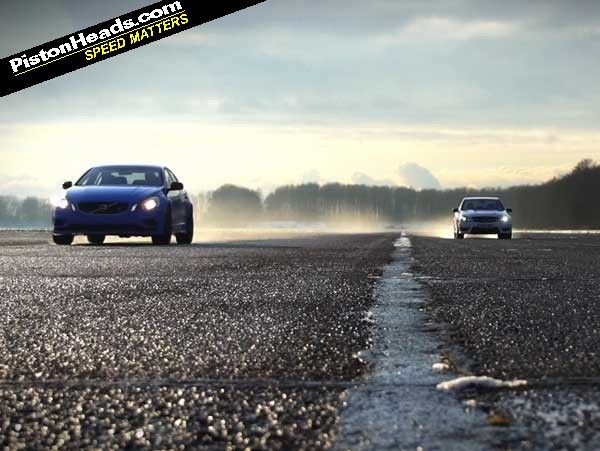 I always thought the concept of the fast Volvo was a very clever exercise in market placement. Here was a brand which occupied a strange space above the European mainstream makes, and yet never quite reached the heights of the costly German luxury names.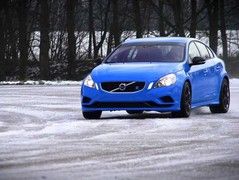 Perfect conditions to test a £200K special
So whoever it was in Gothenburg that identified this territory and said "I know what, we could make fast cars that are a bit cheaper than fast German cars" deserves a Swedish knighthood, because those 850 T5s were definitive machines. Low key, at least initially, and effortlessly fast. Plod couldn't buy enough of them.
More recently Volvo lost its mojo. It had no response to the ever-faster Germans and fell back on the more austere aspects of its image. That might be about to change though. For the past few years it has been toying with a sub-brand called Polestar. This is currently an independent race team, albeit one which runs a works Volvo race programme, and it has been playing around with some street cars.
One of them is an S60 with 508hp.
Normally these things are concept cars, but Polestar is selling a tiny batch - around six I think - to people who simply must have a very fast, very blue Volvo S60. The price is around £200,000, which might just be palatable were we inflation adjusting it to be sold new in 2047.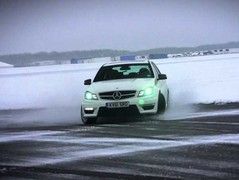 Essential benchmark testing against C63
The weather was not great for this shoot, but I did get a decent feel for the car a few times and, as you'll see when we insert a C63 for comparative purposes at the end, it's quite quick. How this macro-volume special drives isn't the important point here - instead it asks us whether Volvo's current range of cars can support a new generation of loopy-fast models. And I'll attempt to answer that in the video.
The appearance of a Haldex 4WD system isn't the ideal basis for an M3 rival, but you have to admit that the basic S60 shape is so good, with more aggressive tracks and ride height, it looks like it could strangle a C63 with one hand.
But should Volvo proceed with the Polestar sub-brand, the key will be in the positioning, just as it was in the 90s. The cars would have to offer something very special for less than the equivalent Germans. Anyhow, it's great to see another manufacturer realise that fast cars remain an excellent marketing tool.
If anyone cracks a gag about the Oxo tower, it's a red card.
Gassing Station | General Gassing | Top of Page | What's New | My Stuff