Thursday 24th January 2013
You Know You Want To: Nissan 350Z
Big miles but less than four grand for a 350Z? That's got to be worth a look!
---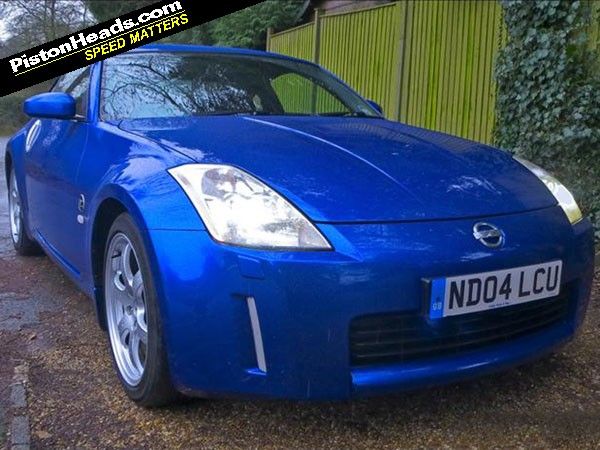 The
recent announcement by Nismo
of its 344hp upgrade to the 370Z caused us to waste... ooh... a good 15 minutes combing through the classifieds to find drool over second-hand examples of the standard car, and another 15 minutes looking at its predecessor, the
350Z
.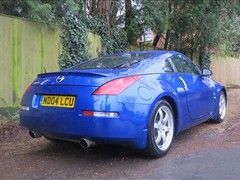 From here, you'd never guess how leggy it is
Naturally, the first thing we did was to find out how little cash you could buy one for – and the result astonished us. £3,750, was the measly answer. For a rear-wheel drive, 276hp coupe that's under 10 years old, that seems an exceptionally reasonable figure.
So, what's the catch? Well, the example you can buy for that price does have a big one: miles. 182,152 of them, to be precise. In other words, 20,000 a year, for all nine years of its life. Golly.
The big question, then, is how much faith you put in that fabled Japanese reliability. The good news is that the 350Z seems to have plenty of that, with most owners reporting good things. Whether the same applies to a such a high-mileage example will depend largely upon how well it's been cared for, but the signs are promising: full history until 20,000 miles ago, and regular servicing by a Nissan tech since then; fresh gearbox and diff oils, full four-wheel alignment, and recent rear discs and pads. And for those among you who subscribe to the theory that a pricey tyre brand suggests a careful owner, feast your eyes on the two new Bridgestone Potenzas at the back end.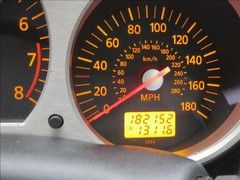 You might from here, though...
Faults? Not many, if the ad is to be believed. The front end stone chips should ideally be treated before they start to rust, but their presence does at least confirm that the car's probably spent most of those miles on the motorway at unstressed cruising speeds, rather than being revved to within an inch of its life on a country road. There's a tear on the driver's seat, but that's no biggie, and... er... that's about it, actually.
So while the mileage is daunting, the signs are there that they might not be cause for too much concern. And when you consider that this is a rear-drive coupe with a great chassis and a sonorous V6, that can hit 60 in under six seconds, that price is sorely tempting. Naturally, we'd advise caution and a very careful inspection – but it's such a great proposition that we're finding ourselves struggling not to pick up the phone. Please, someone, get it bought – before we do something daft!

---
NISSAN 350Z
Price: £3,750
Why you should: Fast, reliable, fun-to-drive, and handsome - what's not to like?
Why you shouldn't: It's been to the moon and back. Well, nearly.
Gassing Station | General Gassing | Top of Page | What's New | My Stuff