Monday 10th September 2012
Kubica Wins on Comeback
2014 F1 return for injured Lotus-Renault star?
---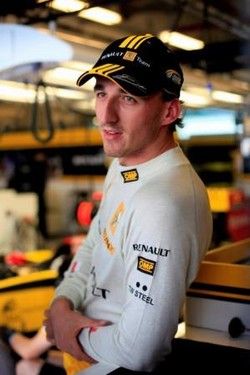 Robert Kubica entered his first competition since his near-fatal crash 19 months ago over the weekend – and has given his recovery a major fillip by winning the regional Italian rally.
Driving a Subaru Impreza WRC car, Kubica won each of the four stages in the Rally Ronde di Lana Gomitolo, to triumph by nearly a minute over runner up Omar Bergo who was driving a WRC MINI. So, as comebacks go, it was pretty comprehensive, and is seen by Kubica as a major step in his recuperation.
Lest we forget, it was back in February last year that the 27 year old Pole suffered his horrific accident while driving a Skoda Fabia S2000 car in – ironically – another round of the Rally Ronde, the Andora event. He thus missed the entire 2011 F1 season and, as a result, is out of contract with his former Lotus-Renault team (who apparently now have little contact with him).
His recovery has, at times, sounded painfully slow, not helped by reportedly breaking his right leg again in January after falling on ice at home.
But Kubica is apparently still planning on an F1 return, targeting 2014 to get back behind the wheel. "The goal is to return to Formula 1 in 2014," he told Sky Sports Italy. "I'm here because I wanted to experience the adrenaline of the race. Now (I will) do this rally, then to San Martino di Castrozza and then we'll see"
The Castrozza event takes place this coming weekend, and Kubica will also reportedly take part in a series of four tests to further assess progress. Apparently, the 2008 Canadian GP winner admitted he'll probably never be at the same physical level as before (onlookers said movement in his right arm appeared visibility limited, and that he held the winners' trophy with his left arm), butsaid "I don't intend to give up".
Can he do it? Who knows. But full credit to him, he's sticking at it – and proving that he's still a winner in the process.
Gassing Station | General Motorsport | Top of Page | What's New | My Stuff