Tuesday 11th September 2012
Regulation changes to V8 Supercars
Australian V8 saloons to become safer, lighter and cheaper for 2013
---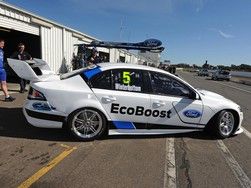 Even the highest levels of motorsport are starting to feel the pinch from the global economic downturn; F1 will move from V8 engines to V6 turbos in 2014 and the Next Generation Touring Car (NGTC) regulations in the BTCC will be mandatory from next year.
Now it seems even the Australians are having to revise the rules for their premier touring car series in an effort to get more teams involved at a lower cost.
Don't worry, V8 Supercars will still be very much about big V8s in big Australian saloons. But the Car of the Future (COTF) changes to the regulations are intended to make the series more affordable to enter, the cars safer to race and the inevitable damage cheaper to repair.
The biggest change will be the introduction of a control chassis, with the intention being to encourage manufacturers other than Ford and Holden to compete. And, here's the really revolutionary part, the COTF V8 Supercars will now have independent rear suspension (!). That's right, these V8 behemoths had been using live rear axles until this year. Don't you just love Australians? Elsewhere, the engine has been moved back into the chassis for the benefit of weight distribution and to reduce the cost of crash repairs.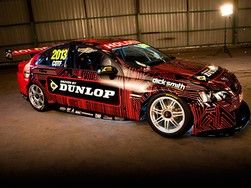 Also, the fuel tank of a COTF V8 Supercar will be moved into the car and away from the boot in an attempt to prevent the sort of horrendous crash that Karl Reindler was involved in during the 2011 season as you'll see by
watching this amazing video clip
.
Finally, the cars will now run on 18-inch wheels and a new Dunlop tyre. This is up from 17-inches and not only allows bigger brakes to be run but keeps the cars more relevant to their road-going counterparts, most of which will run the bigger wheels on the road.
This is the biggest change to the rules of V8 Supercars since 1993, and it's certainly nice to see the series join the 21st century (better late than never, eh?). Mark Skaife, former racer and now Chairman of the V8 Supercars Commission, says the new regulations "increase the market relevance of the cars in the motoring world". He also believes the costs need to come down as the cost of winning a Championship has roughly doubled in the past 15 years.
Gassing Station | General Motorsport | Top of Page | What's New | My Stuff