New wheels - what do you think?
The bloody locking wheel nuts on my car seized solid and after trying every conceivable method of removing them the only way to get them off was to cut the alloys off!
Despite being mightily pished off at having to cut 2 of the old wheels off it did give me a chance to purchase a new set of wheels, armed with a £500 budget I managed to get these (Autec Type Z's), what do you think?;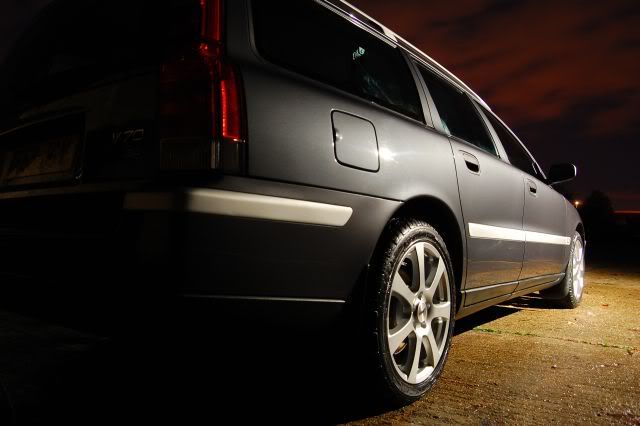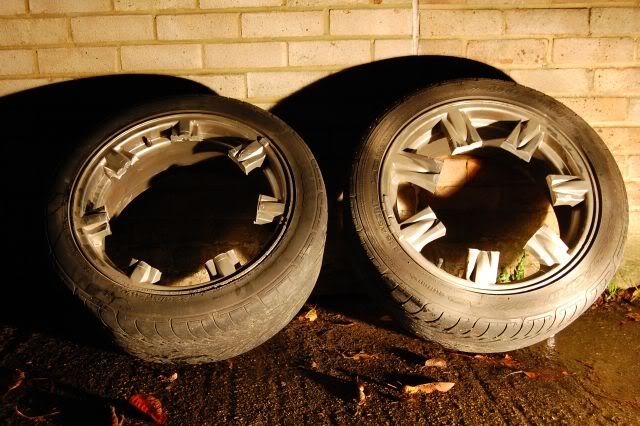 It's about the most drastic thing I have ever done to a car! I tried everything, welding a bolt to the end of it, stud removal tools, driving a socket over the top of the bolts, heating the nuts - took it to a couple of garages, one of which spent 2 hours before telling me there was no option but to cut the wheels off!

Undeterred I spent a small fortune on titanium drill bits to drill through the locking nuts, after 4 hours of drilling I had only managed to get 1/2 way through the head of the bolt! Totally crappy situation which called for drastic measures!

I cut chunks of the remaining alloy off until I was able to get the angle grinder vertically over the seized bolt. Once there was enough room to cut downwards I chopped through the bolt, once the bolt head was off - 'hey presto', I was able to knock the last bit of alloy off and unscrew the remaining bolt with my fingers!
Oh yes, re-fitted with lots of copper-slip!
Edited by MadDad on Monday 9th November 08:06
Gassing Station | Thames Valley & Surrey | Top of Page | What's New | My Stuff