I have a new XL Arai SK-5 helmet that I want to sell.
It was used as a prop in a magazine photoshoot and has never seen any motor sport action whatsoever.
Would it be of any use to people needing helmets for track days or would it not pass regulations? I has a sticker on the back saying "not for road use" but I assume that means for bikes. It says "Snell K2005".
Just wondering whether to put up here or on a karting forum? I don't want to misadvertise it if it's not fit for purpose. It's of no use to me really and has been sat in the garage for 2yrs collecting dust.
Thanks for any help/advice,
Dave
Here it is though, I've photographed every marking on it: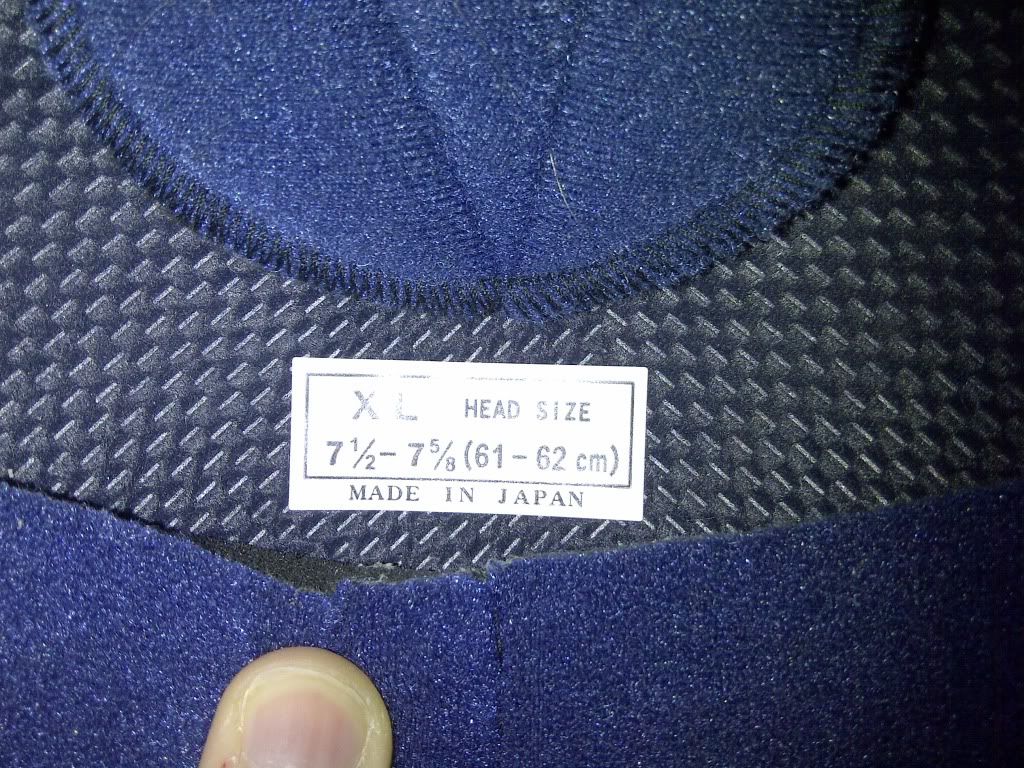 Porkie said:
Officially not allowed... but I have never seen helmets checked at Trackdays, so you probably would get away with it if you wanted to.
But for the sake of a few quid... I'd get the proper protection on my head.
Edited by Porkie on Thursday 4th October 11:04
OK, that's what I wanted to know.
I don't want to advertise it without being honest of it's suitability.
I'll advertise it as a karting helmet.
Many thanks
Dave
Porkie said:
Trev450 said:
There are no specific requirements for trackday helmets so it would be fine.
Yes there are.
As you state in a previous post above, you've never seen helmets checked and I likewise have not. I'd be interested to know however what the specific requirements are.
Edited by Trev450 on Thursday 4th October 12:20
Gassing Station | Track Days | Top of Page | What's New | My Stuff