Friday 12th October 2012
Vulcan to be grounded
Want to see the last flying Vulcan? Time is finally running out...
---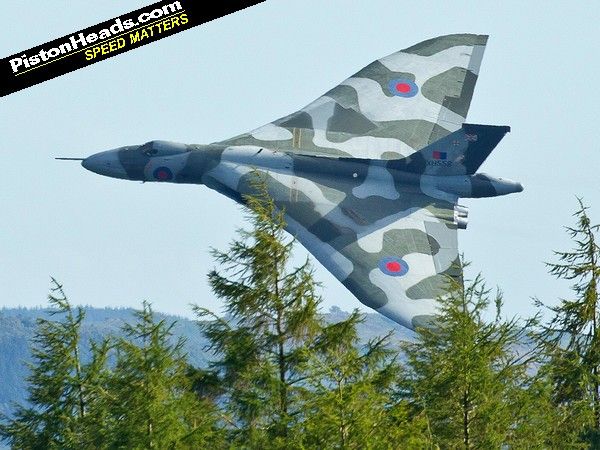 2013 will be the final year of flights for the last remaining airworthy Avro Vulcan bomber: it seems age has finally caught up with XH558. Since its 2007 restoration it has been seen by 10 million people and was a key attraction of the 2012 Diamond Jubilee (plus many a motoring festival), but its finite flying life will finally be up at the end of 2013.
The Vulcan to the Sky Trust said the decision was inevitable and based on several factors: the need for £200,000 of wing modification work, the lack of engineering drawings for key components plus the fact engine life is almost exhausted. "There are no more airworthy engines available," said Trustee chief executive Dr Robert Pleming, "and refurbishment would be so difficult and costly that there is no possibility that it will happen.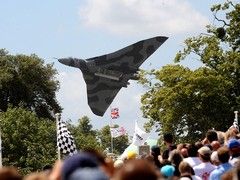 XH558 has been a crowd pleaser since 2007
"It is therefore with great sadness that we have told XH558's supporters that we are planning for next year to be the last opportunity anyone will have, anywhere in the world, to see a Vulcan in the air."
All is not lost, though. Plans are afoot for the Vulcan to take on an intriguing new role - becoming the centrepiece of a new engineering education centre and, get this, offering fast taxi runs as a key draw! It will thus not be left to degrade, but will be maintained in "excellent running order".
Before then, the Trust wants the Vulcan to go out in "spectacular" fashion. £400K is needed for a full winter service, though: those who donate will, in return, get the chance to fly their name on the aircraft.
Looks like the first absolute must-see event of 2013 has already been confirmed, then...
Gassing Station | Boats, Planes & Trains | Top of Page | What's New | My Stuff