Don't know where it is, but it is on SORN at the moment.
Therefore it is probably tucked away in a centrally heated garage.


The vehicle details for MFE 508P are:

Date of Liability 01 01 2009
Date of First Registration 13 10 1975
Year of Manufacture 1975
Cylinder Capacity (cc) 2548CC
CO2 Emissions Not Available
Fuel Type Petrol
Export Marker Not Applicable
Vehicle Status SORN Not Due
Vehicle Colour GREEN
Vehicle Type Approval null


Beat me too it !
Theres a usefull feature on
www.autotrader.com
for checking what car is assoicated with what reg plate. Its on the homepage, half way down on left side.
After replacing the 'o' for an '0' in your reg plate (!) I got the info posted below. Seems like it is still in existance and changed hands as recently as last year. Not sure how you'd track it down using a legit method, but next step could well be various custom car / kit car / ford T-bucket type websites. Sooner or later you'll find it. Good luck !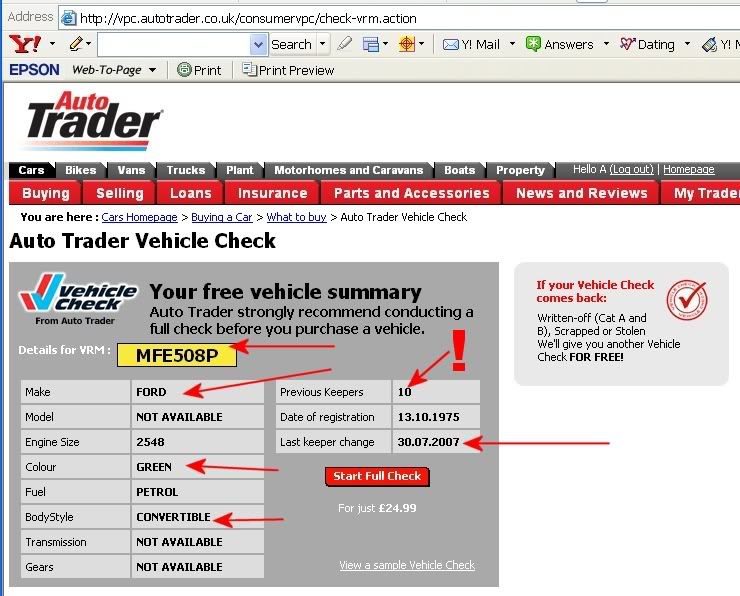 Gassing Station | General Gassing | Top of Page | What's New | My Stuff