Friday 25th May 2012
KW introduces iPhone adjustable suspension
Is the new app for KW's Golf R coilover package genius or a step too far?
---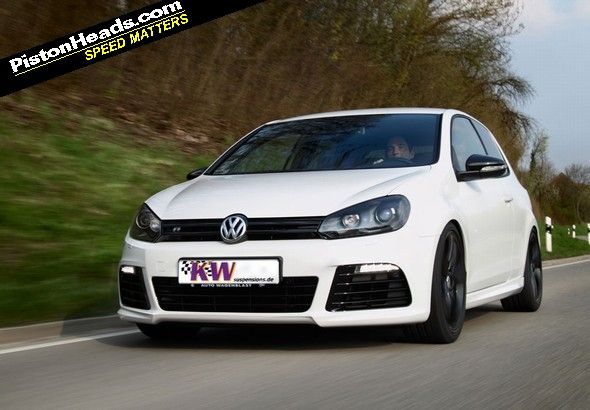 Considering that, as a general rule, we at PH HQ tend to
view adaptive damping packages with grave suspicion
, you'd think that the e-mail that dropped into the PH inbox with the subject line 'iPhone App controls adaptive coilover kit for Volkswagen Golf 6 R' would fill us with dismay.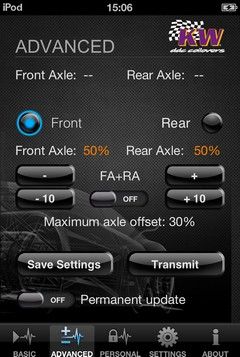 And yet the gadget fiends in us can't help but find the idea of adjusting your car's suspension via your mobile deeply appealing.
Basically the idea is that, when you buy the KW DDC ECU coilover kit, you get a free app for your iPhone that allows you to configure the dampers to 'comfort', 'sport' and 'sport+' modes with a swipe of your finger, and to lower the ride height between 5mm and 35mm.
There's also a more advanced mode that allows the user to make more complicated adjustments.
So, iPhone-adjustable suspension: brilliant gadgetry or unnecessary gimmickry? We honestly can't decide...

Gassing Station | General Gassing | Top of Page | What's New | My Stuff