Wednesday 20th June 2012
The Supercar Event - Dunsfold 23-24/06/12
PHers can claim a special ticket price for this new weekend event
---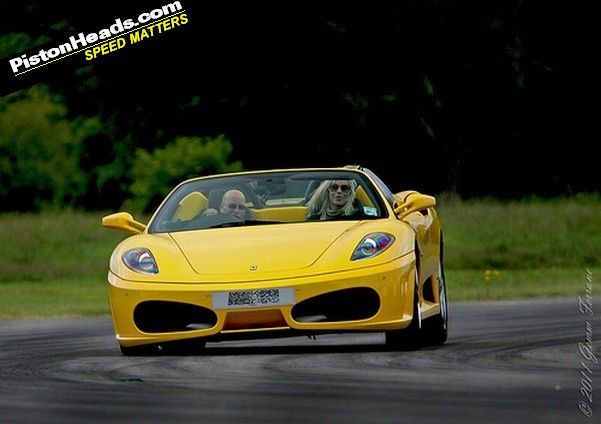 Now in its 4th year, the event formerly known as 'Dads' Day Out' has evolved into a two-day supercar weekend called The Supercar Event to be held at 
Dunsfold Park
 on 
23rd and 24th of June
.
Even though the name has changed, the unique part of the event remains and you will be able to sign up for fast passenger rides in a whole host of supercars and sports cars as the owners show you what they can do around the famous Top Gear test track.
Since our last article, three new activities have been added to make the event even better
Driving Dynamics will be on site on both days to provide skid training throughout the weekend. Their car does not operate on a cradle, nor does it require any special surface as all four wheels on the vehicle are controlled by the instructor to allow for a realistic experience.
They are able to demonstrate all types of skid as well as aquaplaning and use of ABS and sessions can be to be tailored to each individual
A 3D car photography service will be available using special photographic kit to capture your car in 3D and you don't need any special glasses to view.
Prices start from only £29.50 and you can also buy a digital copy of the 3D photo to show on your 3D TV, smartphone or tablet. If you are heading to the event and want to book a picture, please email William@illuminessence.co.uk or jon@mitton3d.com to book
Autosolo has a series of timed courses taking place on hard surfaces with routes that are easier to follow than in traditional autotesting. You don't need to have experience of specialist techniques such as spin turns as all tests are equally enjoyable for novices and experienced competitors
This video gives a taste of what you can expect this year:
Often when you go to a supercar event you find yourself looking at static and silent supercars from behind a fence. Here you get to hear them, smell them and watch them being used as the manufacturer intended, even if you don't want to passenger, and it's this element that makes The Supercar Event special.
In addition to the supercar runs you can enjoy a host of other events including:
Caterham drift experiences - £15
Supercar rides iincluding Pagani Zonda, Ferrari Enzo, McLaren MP4-12C, Koenigsegg Agera, Lamborghini Aventador, Ferrari 275 and Lexus LFA– starting at £25
Autosolo – put your own car to the test for just £10
Helicopter rides over the entire event for £35
Hovercraft rides
Young driver training – take your first driving lesson here
There will also be a host of trade stands from car-related companies, car dealers and manufacturers. In addition there is plenty for kids to do, ranging from bus rides to face painting, and you can also enjoy a wide range of food outlets and live music.
Also new for 2012 is the addition of eight zones catering for all manner of car enthusiasts, while keeping the intimate feeling you expect at a car event.
The eight zones are as follows:
Supercar zone
Kids zone
Interactive zone
Entertainment/Catering zone
Classic zone
Manufacturers/Dealers zone
Modified zone
Motorsport zone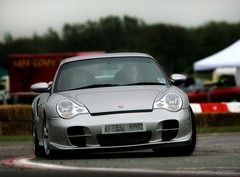 Tickets are priced at £10 per day for one adult or £25 for a daily family ticket. Weekend tickets are available at £15 per person or £35 for the family.
However, PistonHeads readers can take advantage of a special discounted ticket, giving you a weekend car ticket for just £10. This ticket allows entry for all occupants too, so basically you are paying £5 per day for as many people as your car will carry. For a weekend event, that's great value and remember every penny raised goes directly to The Children's Trust.
To buy your discounted ticket click here
To visit the official website for the event click here
Gassing Station | General Gassing | Top of Page | What's New | My Stuff