Friday 5th October 2012
Go faster with Porsche
Done with track days? Want more out of your GT3? Sign up for Porsche's free 'pit stop clinic'
---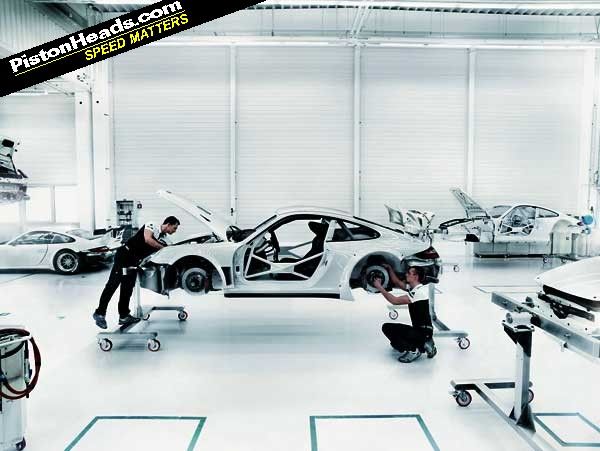 If you've got a 911 GT3 of some sort or other and use it frequently on track first of all good on you.
Ownership of such a car and using it the way Porsche intended obviously marks you out as a discerning type and probably aware that there's more to going faster and getting more out of your car than simply throwing horsepower at the issue. And in keeping with the GT3's 'serious' brief Porsche is offering a strictly limited invitation 'pit stop clinic' at its Reading HQ on Saturday October 13 where you can learn more about car set-up, data analysis, tyre performance and a host of other techie stuff from those in the know in the Porsche GT racing world.
Intended for those considering the step up from track days to actual racing - Porsche hoping in the GT3 Cup Challenge GB, obviously - this is a deliberately high brow and weighty day of presentations, forums and networking and a great opportunity to get a first taste of how Porsche supports its privateer racers.
It's free to attend but places are very limited and on a strict first come, first served basis. Register your interest at GT3CupChallengeGB@porsche.co.uk
Gassing Station | General Gassing | Top of Page | What's New | My Stuff