RE: Hennessey McLaren 12C HPE700
Monday 16th September 2013
Hennessey McLaren 12C HPE700
Texan tuners follow up twin-turbo Ferrari 458 conversion with comparable upgrade for McLaren 12C
---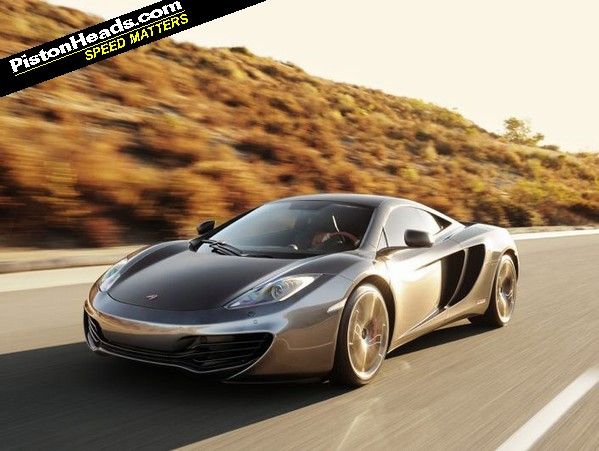 The McLaren 12C and Ferrari 458 Italia battle is one of the great supercar rivalries of our time, one given additional spice recently by Texan tuner Hennessey adding
a couple of turbos
to the latter and extracting 738hp.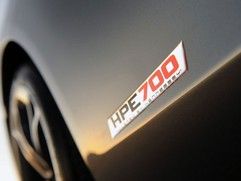 Subtle badging is all that gives the game away
Now, if you're on the McLaren side of the argument and feeling a little left out fear not; Hennessey is fuelling the arms race with the announcement of a similar package for the 12C. Like the 458, it's badged the HPE700 and builds on McLaren's existing twin-turbo 3.8-litre V8 by boosting power to 704hp and 538lb ft from the standard 625hp and 443lb ft. Which is an interesting comparison with the 737hp and 531lb ft the related P1 motor delivers, albeit before the additional 179hp and 192lb ft of the electric motors is factored in.
Thing is, does this give you P1 pace for $19,000, rather than the $1,150,000 McLaren is asking for the hybrid hypercar? And, more importantly perhaps, does it mean you can out-drag your mate who's just added Hennessey's HPE700 turbo package to his 458?
Hennessey claims a 2.8-second 0-60 time, matching that recorded for its turbocharged 458 and the quarter-mile times are barely two-tenths apart (10.3 for the McLaren) with terminal speeds matching at 137mph. So they're still evenly matched, just a little further down the road than the stock versions. By Hennessey's own VBOX acceleration tests the uprated car is a second faster 60-130mph at 7.15 seconds than stock and "flat out, scalding fast" according to Hennessey's communications manager Doug Kott.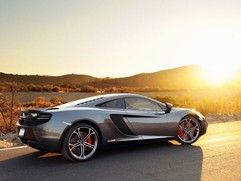 "Flat out, scalding fast," according to Hennessey
The extra performance hasn't come easily though, the full story available to read on
Hennessey's website
but necessitating a water/methanol injection system to cool the charge air at high boost pressures to reduce the risk of detonation. This is managed by a piggybacked ECU upgrade, new air filters, a new exhaust system and modifications to the heat exchanger cooling systems.
And beyond surprisingly tasteful badging that's it...

Gassing Station | General Gassing | Top of Page | What's New | My Stuff