F3000:
Mechanic fiddling to get the mill right, attracting those with an ear for a stunning soundbyte: loud!
Favourite Minardi's started somewhere in the middle of the field, tried hard but couldn't win . . . Juan Cacares came 2nd.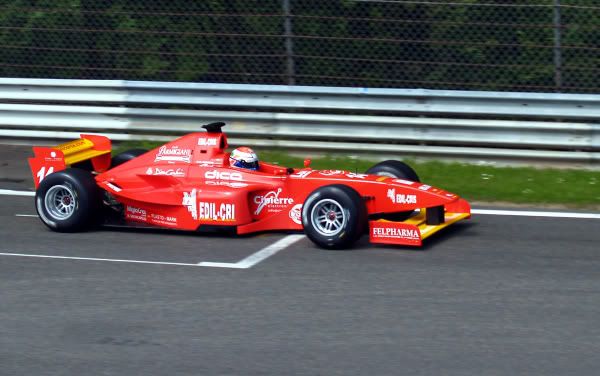 I'm a sucker for red cars

Vanni Racing Team's Matteo Cressoni finished 5th.
Well OK, this is a nice one to: Astromega's Jason Tahinci. Accelerating hard after the chicane Bus Stop and changing gears down a few secs later to take La Source: deng, deng, deng, deng, brake and turn in hard and blast off again. From close to 300 kmh to 50 kmh in the blink of an eye.
After a 30 mins race the cars rolled in this fenced mini tunnel, giving us drooling lot a close peek and - again - those sounds we all love so much . . . Tunnel Runners eat your heart out!
French Touring Cup: Astra Silhouette GTC
Strange series this: no resemblance with any Astra I've seen! The fiber top is sleek and mean and hides a classic racing setup chassis holding a mid-engine V6 350Z tuned to 300+ horsies, flat underside, big wing. A bit Max Power but I liked it. This is Victor Porta who came in 3rd.
Here's the gang waiting to get a warm up lap. At idle the mills sounds like any ordinary Astra, a quick tap with the right foot makes all F2F fans want one! Biggest flames, loudest pops and bang, spade in the kettle of the day.
Very nice technique here . . .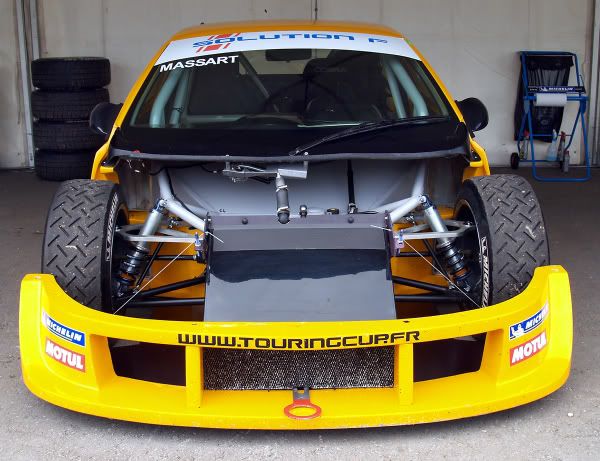 . . . on both sides that is.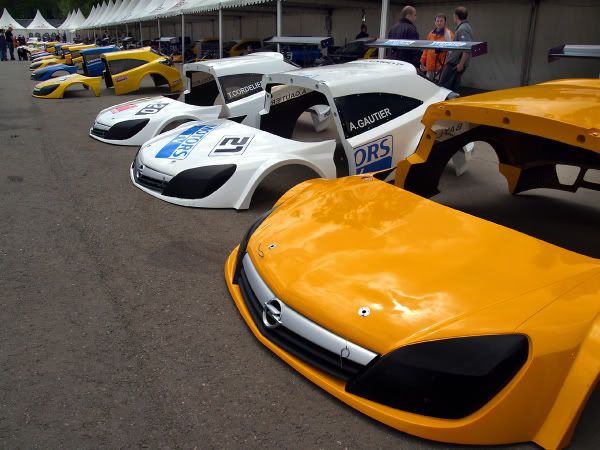 Yup, that looks a bit like Astra . . . Opel / Vauxhall: make a street version . . . with the box at the back and the V6 sounding this great.
Edited by dinkel on Tuesday 3rd April 20:15
Formula Palmer Audi
Nice turbo technique here, about 300 hp in a Van Diemen chassis. All three days the same set of tires

asks for a strategic approach.
Very professional FPA-city with an impressive row of big silver MAN trucks, quality catering and cosy garage tents.
Blah DVD's Josh Southall came in 8th.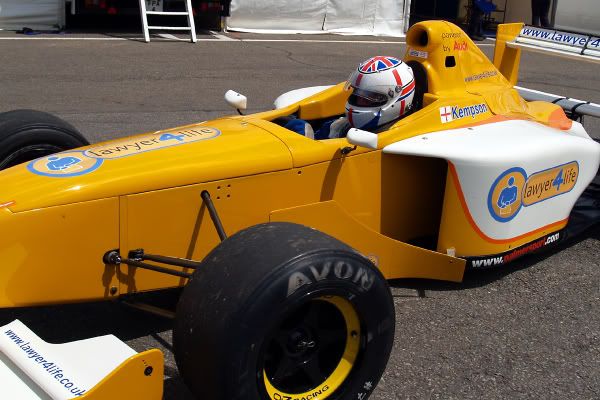 The cars sound immense and were so low some got stuck on the concrete!
Diamond Lifestyle's Alan Kempson came in 12th.
Eversheds Tom Haines red car

came in 6th.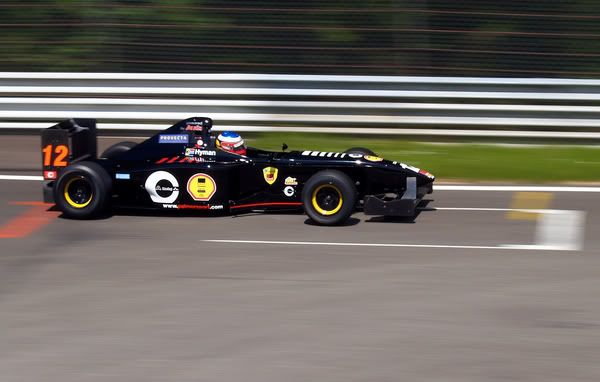 I should practise shooting with low shutter speeds. But then, I just had this cam for 8 days: over 500 pics already!
LCA Racing's Trevor Hyman.
Alan Kempson screaming at the straight.
After the race they returned to their nests and acted like prima donna's. Brulines' Bill Knowles gives it some extra revs for the spectators entertainment.
Edited by dinkel on Tuesday 3rd April 20:17
pauljc said:
Funny
You were standing OK there. A MF Italian almost ruined my cam by closing the fence opening I was standing to take just that pic. Bang on the lens, but no harm. Cracking day now was it?
. . . I was wearing a PH polo, but no one gave me the wavey
Paul, I was there sunday . . . obviously you were there saturday (Britcar, position of the F3000's)
Anyways,
Renault Clio Cup Italia
Close racing here accelerating just after La Source: Rangoni Motorsports Flavio Berto (2) and Edoardo Tonolli (8)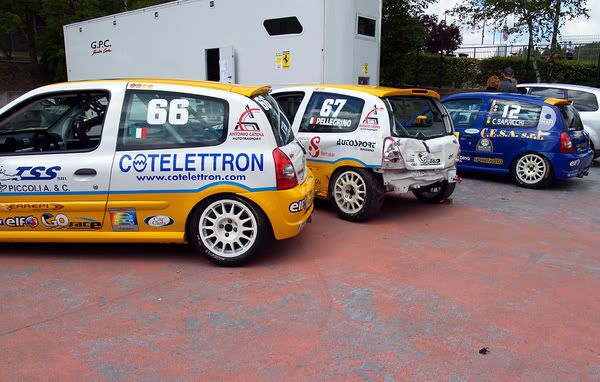 Close meant the occasional hug.
Dunlop Mini Challenge
The 31 cars just came off the track when I entered. All sounding great . . .
Here's Delmonte Garage's Tony Le May's little cracker.
. . . from what I understood a 1000 engine could keep the double carb and the 1300 had to close a port. So they could run in the same race . . .

SXS, some car . . . and the champy.

Some transportation: Philip Gillibrand brought the Transit.
Great all Brit atmosphere in this part of the paddock. Families enjoying a long weekend out, kids running around, grandpa helping his racing son out . . . or vice versa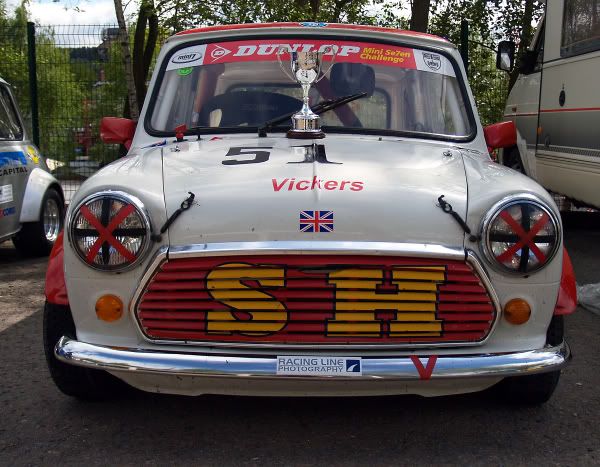 I dunno why Paul Thompson has the prize on his bonnet . . . he came in 14th.
Enjoy.
Cheers, Dink.
Edited by dinkel on Tuesday 3rd April 20:18
Gassing Station | General Gassing [Archive] | Top of Page | What's New | My Stuff