Friday 22nd October 2010
Red Victor - A History Of A Very Fast Vauxhall
The story behind the car that will take the PH Smiley past 200mph
---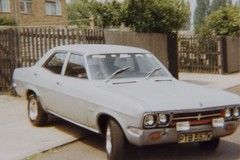 How Red Victor started off
We recently announced that, following its stint with Nigel Mansell in LMP1, the PH smiley is going to go drag racing. The PH logo is to be proudly stuck to the front of Red Victor 3, the car that owner and driver Andy Frost will once again become the fastest car on the planet with a number plate and tax disc.
But before we fire the famous crossed conrods down the quarter-mile strip, we thought we'd found out a bit about the history of the car (and the man) who will be propelling our logo from 0-230mph quicker than you can take a sip of your afternoon tea...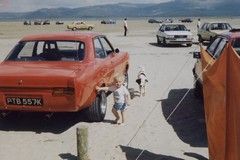 Andy got hold of Red Victor in 1982, when it was simply a 1972 Vauxhall Victor VX4/90 (it wouldn't officially become 'Red Victor' until the early 1990s) that he got in a swap for his Mk2 Ford Cortina.
For the next six years the car was Andy's daily driver although, as he points out, it was only when he wasn't 'tatting' about with it. "It was probably more off the road than on because I would keep changing it when I got bored of the performance," He says. "But I went on holiday in it, got married in it in 1985, and went to a lot of custom car shows. Basically used and abused it every day, and had great fun in it as well. By the end of 1988, the Victor had gone through four- and six-cylinder Vauxhall engines and had a Rover V8.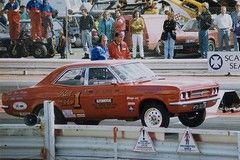 Then in 1989 Andy discovered drag racing. "It was also the last time I ever had any spare money," he says. "Drag racing: it's the one way of making sure you can make a small fortune out of a big one!" Between then and 1995 the car lost its rover V8, which was replaced first by a small block then a big block Chevy V8.
By 1997 Red Victor could run the quarter-mile in the low nine-second area with a terminal speed of 152mph. Andy decided it was time to update the car's chassis to cope with all the power he kept throwing at it. "I got tired of reshaping the floor with a hammer after reshaping the floor dropping the hammer, if you see what I mean," says Andy.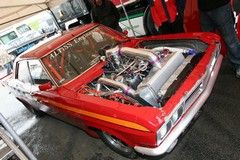 The project - taking a stock floorpan plus roll cage and turning it into a tube-frame car - would eventually become Red Victor 2, but would take five years as Andy built it in his spare time in his lock-up garage. RV2 made its debut in mid-2002.
Andy spent 2006 converting the car to twin turbos and electronic fuel injection, which eventually took RV2 down to a 7.4sec quarter-mile, and earned Andy various world records for a 'pump gas' car.
But in 2009 the engine was seriously damaged - and anyway the chassis was once again suffering from not being up to the engine's power - so Andy decided to go for one more update...
.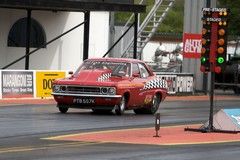 ..Which became the Red Victor 3 project. "This is a new chapter in the history of the car and the team it's spawned," says Andy. "One I feel will be the best one yet. Never before have I had the backing of people like VXR, which helps so much to bring others along. It's certainly come a long way from building a car in a lock up! Some folk think that is a bad thing. From this side of the fence it surely isn't. While building cars in a shed is great for a while you to move on eventually. The goal is to have the fastest street legal car in the world (again)!"
And PH is delighted to be joining you for the ride, Andy.

Read the build diary of RV3 here
Previous news story here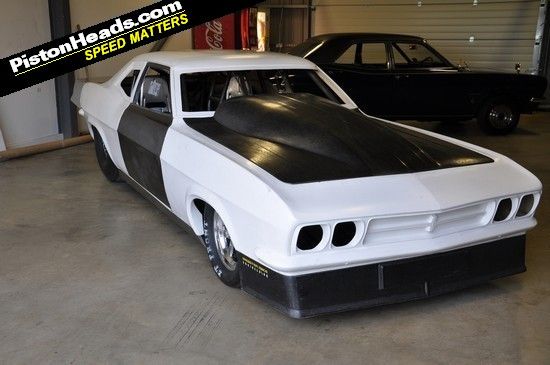 Gassing Station | General Gassing | Top of Page | What's New | My Stuff