RE: Brands Hatch Sunday Service 11/09
Thursday 8th September 2016
Brands Hatch Sunday Service 11/09
We're back for another Sunday Service at Brands alongside the Revolve24 cycle race!
---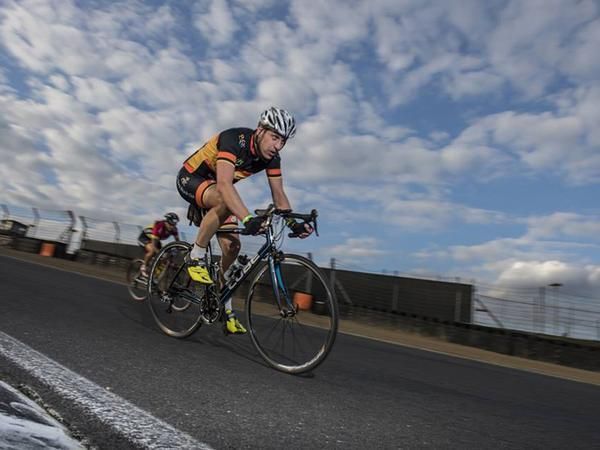 Once described as "the best circuit in the world" by Gerhard Berger and first used as a motorcycle circuit on the surrounding farmland, Brands Hatch plays host to our next Sunday Service on September 11.
We will be celebrating the two-wheeled theme in fact with the Sunday Service taking place alongside the Revolve24 cycle race, which takes place over the course of the weekend in support of a number of excellent charities, not least our friends from Mission Motorsport. This unique event offers a very special opportunity to ride the superb 2.3-mile Grand Prix circuit as part of either the 24-hour, 12-hour or six-hour race; don't feel you have to be Jason Kenny to take part either, as the event is open to cyclists of all abilities and can be entered individually or as part of a team.
Having said that, aforementioned Jason Kenny OBE is actually taking part this year! Off the back of his three gold medals at the Rio Olympic velodrome earlier this month, he's coming along to take part for fun, having formed a team with some of his family members.
We will be based in the lower paddock, and will have space for up to 500 cars. There will be catering refreshments available in the main pit area, which is just a short walk through the tunnel. HR Owen will also be on hand in the pit area showing off some exotic metal, so you'll have something to look at whilst hoovering up a bacon sandwich and a cup of tea.
Last year this event was really popular and it is surreal to be at Brands Hatch with so little noise aside from the cyclists huffing and puffing their way up the hill towards the Druids hairpin.
Entry will be from 0830h and we look forward to seeing you there!
Sign up here
The PH Team
[Photo: Revolve]
Gassing Station | Events & Meetings | Top of Page | What's New | My Stuff