Chuggaboom said:
Got the chassis back during last week after shot blasting.
They gave it a primer coat just to keep the surface rust away.
Anyway, there's no way this car had a legal MOT since the so called repairs in 2006, as the chassis has a few holes here and there, the worst had an attempted mig welding job through the wheel arch.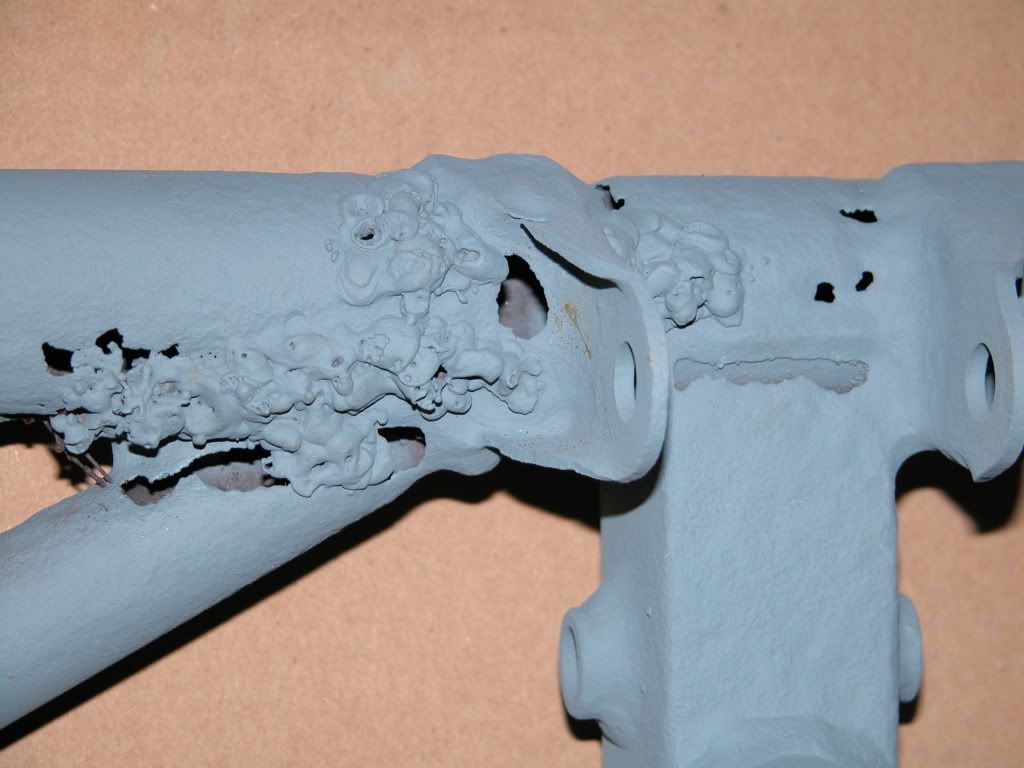 What part of the chassis is that ?
SSPPGG said:
what an odd place for it to go.....
I would have thought not as its near the exhaust manfolds, but apparently yes Griffs don't go like Cerbs do....perhaps Cerb manifolds run hotter ???
The other side is gone there too but nowhere near to same extend, and no bodge repair has been attempted.
macdeb said:
Times like these you wish the 'name/shame' rule didn't exist. Maybe we could set up a link between members some how to get round it.


Wait for flaming.
Shocking anyhow.
What a very good idea!
The way to do it is mention that a certain firm has done some work then post pics no naming and shameing or slagging off just let people decide if its upto standard, there work will either improve or dry up
Edited by slideways on Monday 8th October 21:24
unfortunately in this situation, it was an individual who bought the car from salvage for restoration. When i discovered he'd put the car back on the road i contacted him to find out what he had done and to warn him of the pre accident chassis issues (i had only found out the previous month and the car was booked in with peninsula the following for a body off when the accident happened) and he told me he had fixed the chassis

Its scary what can get put back on the road with little or no serious sva checks!
Gassing Station | Griffith | Top of Page | What's New | My Stuff