Fiat Dino Spider by Pininfarina
Oh my ...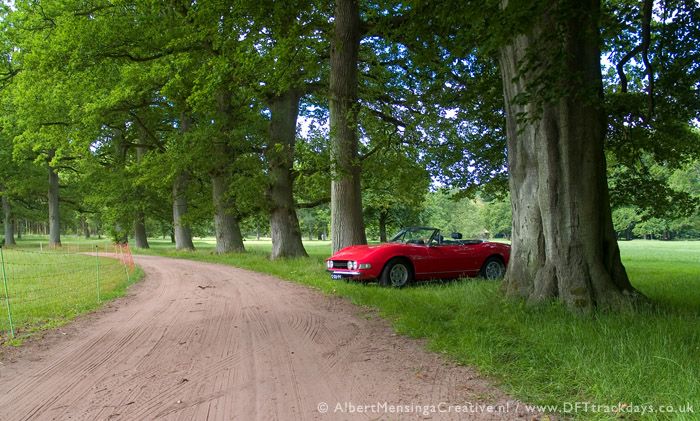 What's that lurking in the distance ...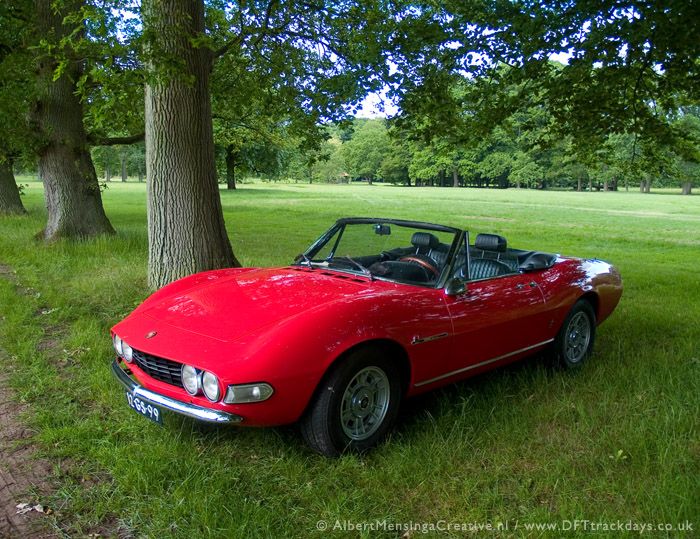 Pristine looking FIAT Dino Spider.
With a lust for drop top Italian beauty, the Dino tops the range of the 60s and 70s.
The early cars were powered by a 2 litre V6 and from '69 on power went up to 175 brake from the 246 Ferrari Dino 2.4 V6.
This or an Alfa Montreal . . . difficult!
The car looks as simple as it is elegant. Maybe a hint to the C3. Which came out a year later BTW.
More?
1557 Spiders came with the cast iron 2.4 Ferrari V6. The origin of the engine is F2, penned by Vittorio Jano in 1956. To make it suitable for road use the highly stressed racing V6 was redesigned by Aurelio Lampredi. He increased the initial displacement of 1596cc to a production capacity of 1987cc, and later expanded it to 2418cc.
The Girling brakes were shared with the De Tomaso Pantera and the Lamborghini Miura. The ZF gear box was also used by Aston Martin. The Dinoplex C electronic capacitive discharge ignition was developed by Magneti Marelli in 1968 for the high revving Dino V6.
Performance was impressive, with a 0-60 mph time of less than 8 seconds. Fuel was delivered via three Weber 40DCNF12 carburetors.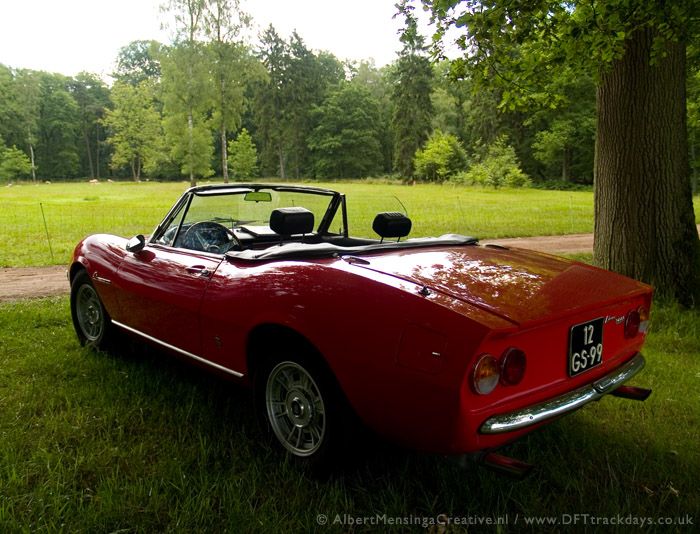 The Dino was the first car ever to get electronic ignition. Most have a modern Bosch unit. Expect to pay 40K for a good car. And up to double for a minter.
More.
Happy owner Marc van Ravels.
Not many know the 2 litre was developed by Ferrari and the 2.4 cast iron V6 came from FIAT. What a car, some lines!
The 2.4 weighs in at 1240 kgs. Dogleg ZF 5 speeder.
From 1967 Pininfarina offered a lightweight plastic hardtop as an extra. Not many were sold and now it's extremely hard to find a Spider which has one.
More.
That lovely snout:
And what a lovely sight this is. Perfect Italian proposition between an Alfa Spider and a Ghibli.
The spider is every inch a latin lover. Owner Marc: the V6 likes to rev but on the highways it can be a bit too much. I'm thinking about a taller 5th gear.
Just look at the wheels: Brit and German cars can't compete with these.
What's not to like? Bucketloads of class and stylee.
The owner was happy with this session and suggested to send them for a magazine article. Which would be good: anyone?
Kamm-tails were a typical 60s feature to bring down drag. Works very well in this uber-elegant design.
Seats are a step up in comfort compared to the period Alfa Spider.
Pinninfarina headturner.
Medium Ferrari Daytona.
Hope you liked it!
Gassing Station | Alfa Romeo, Fiat & Lancia | Top of Page | What's New | My Stuff