Excellent News !!!!! I have a Gilbern and the Owners Club Forum has a fairly regular set of contributors .. clearly the Pistonheads forum was under utilised.
Opening the forum up to accomodate a few lost souls seemed to be a fair request ...
I have a Fairthorpe Electron Minor .... no real forum for it
This is the car "as found" in about 1984 ....
This is the car more recently ...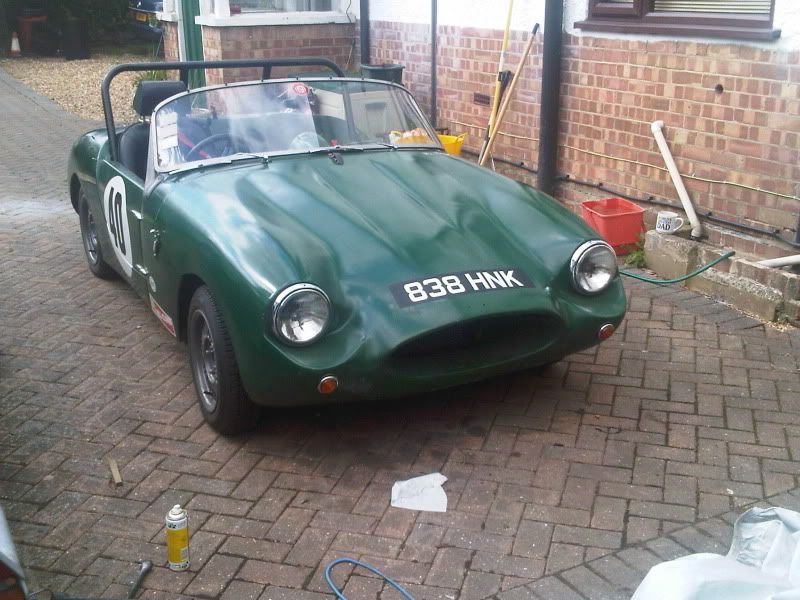 Not sure if the Turners, Rochdales, GSMs and all the others will start to appear here ... lets see ...

Neil,

You found me :-)

Gilbern - a big challenge fitting the rollcage involving more fibreglass being cut away than I ever envisaged .... to be honest I had to stop and walk away ... that was earlier in the year.

TVR - I need to split the body from the chassis to move the engine 2" forward to cure the stupid engineering for the rear exhaust manifold exit ... will have to wait ...

Classic Clubmans - awaiting the chassis work ... thought farming the jobs out would accelerate things but didn't work out that way !!

The Fairthorpe Electron has an MOT and Tax but it's bl*ody raining all the time !!

Nick was up with Adrian dropping off the rear suspension for his 302 Taimar (my old Taimar - his old Mustang "melanged" into one ...

Oh and then there is the day job !

Cheers

Chris

Hi chris long time since we spoke, well a year actually! This years Fairthorpe Gathering is only just over a week away at The Donington Collection on 7th August. Not sure if you have been getting my emails/messages, i know you are away a lot, like to hear about your classic Clubmans too, i have a Mallock MK3/4/5 for rebuild sometime in the future.
Will you be able to make it to Donington, we have 13 cars attending so far..........Martin

Gassing Station | Classic Fibreglass | Top of Page | What's New | My Stuff