Anybody looking for a few spares?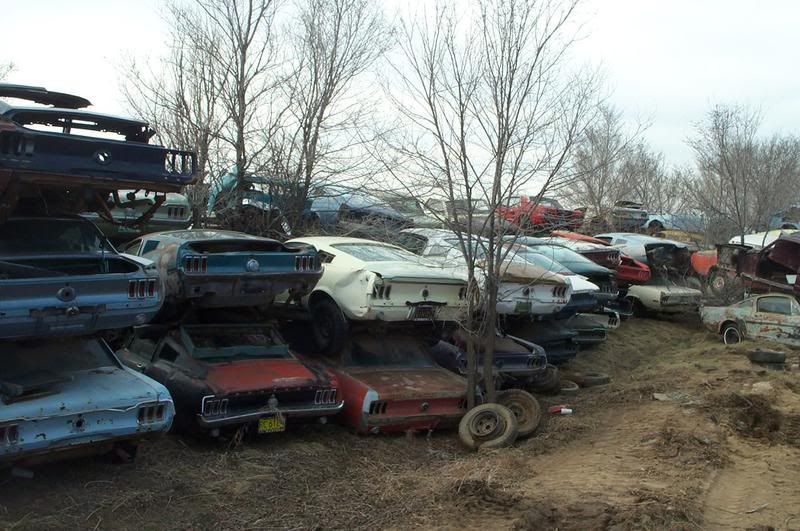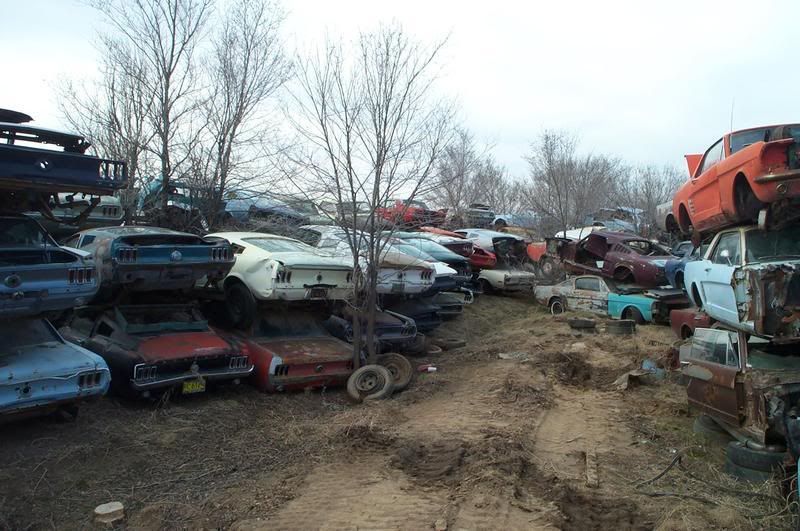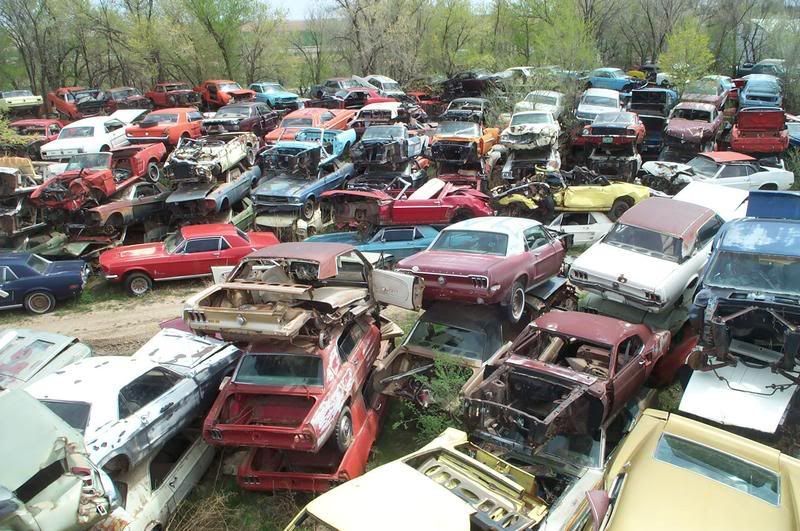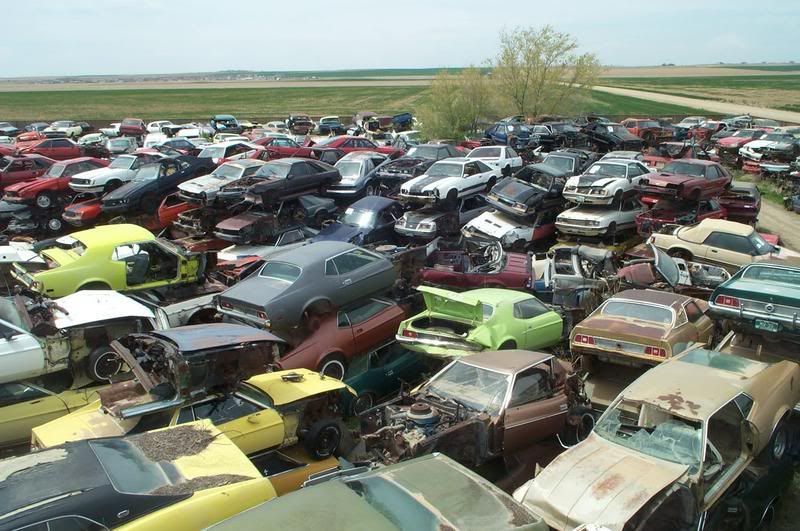 [IMG]
http://i25.photobucket.com/albums/c72/jackchevelle...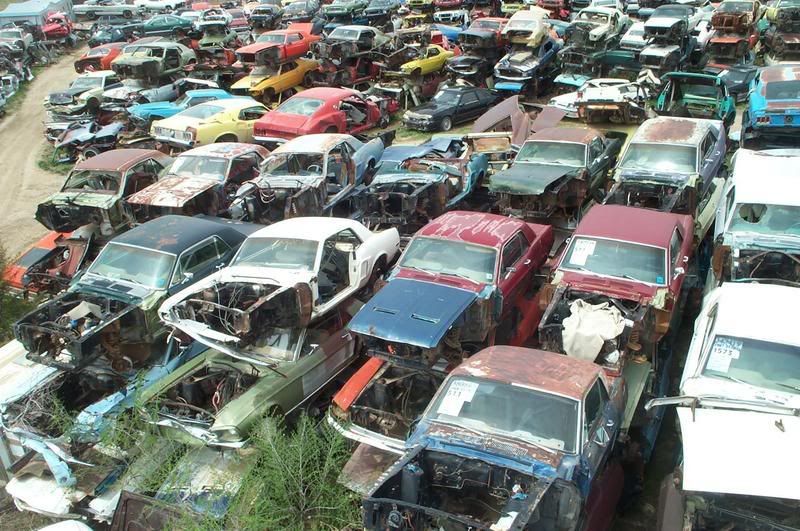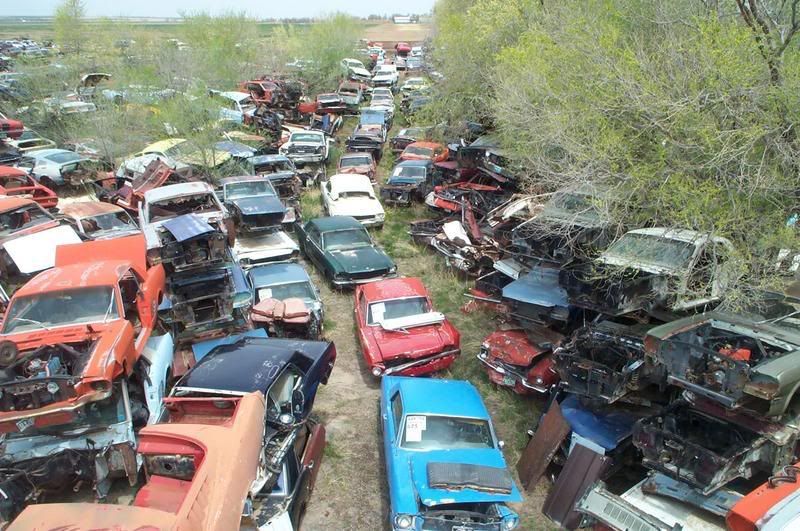 CupraAndy said:
so upsetting to see those pictures

Not really. As much as I love Mustangs, look carefully and many of those vehicles have either accident damage (thereby killing the shell) or have had most of the good parts salvaged to keep the exiting fleet of restored Mustangs running. I can't land on the exact numbers of 1st and 2nd generation Mustangs, but it's got to be in the order of 4-5m units - and what's that scrapyard(?) - 500-1000 Mustangs?
And just how many first/second generation Mustangs are still in existence in the US? Got to be at least 100-200k units. So this scrapyard is nothing.
So cmon, lets gets some perspective!

Gassing Station | Mustangs | Top of Page | What's New | My Stuff