Well, I realised a dream a couple of weeks ago. I bought my first Porsche.
I've had a few nice cars in my life, whilst balancing houses, a wife and 2 kids. Going from Subaru Imprezas, to an Audi S4 Avant, a 306 GTi6 somewhere in the mix, to my last car - a Golf GTI mk5. All great cars in their own right, but nothing
really
prepared me for my latest acquisition -
A Porsche 996 Carrera 4.
Bought from a fastidious owner based in Guildford (180 miles away!), I had the car PPI'd at GT-One, and in the grand scheme of things, a clean bill of health was awarded.
Wifey managed to get this shot on the drive back home!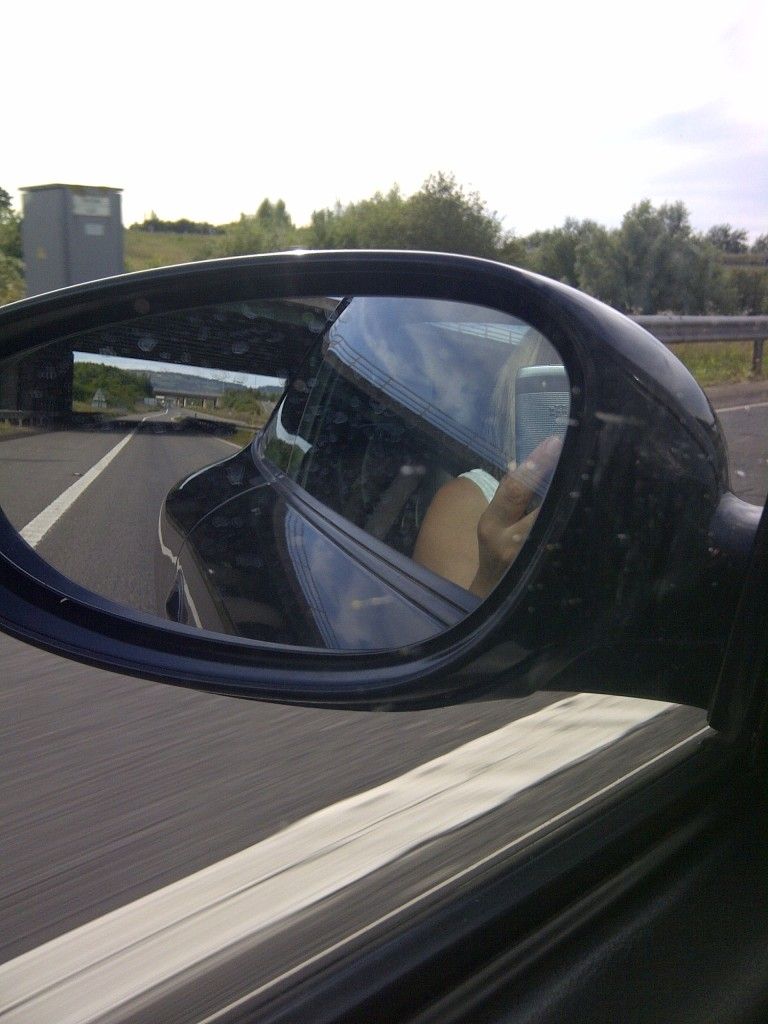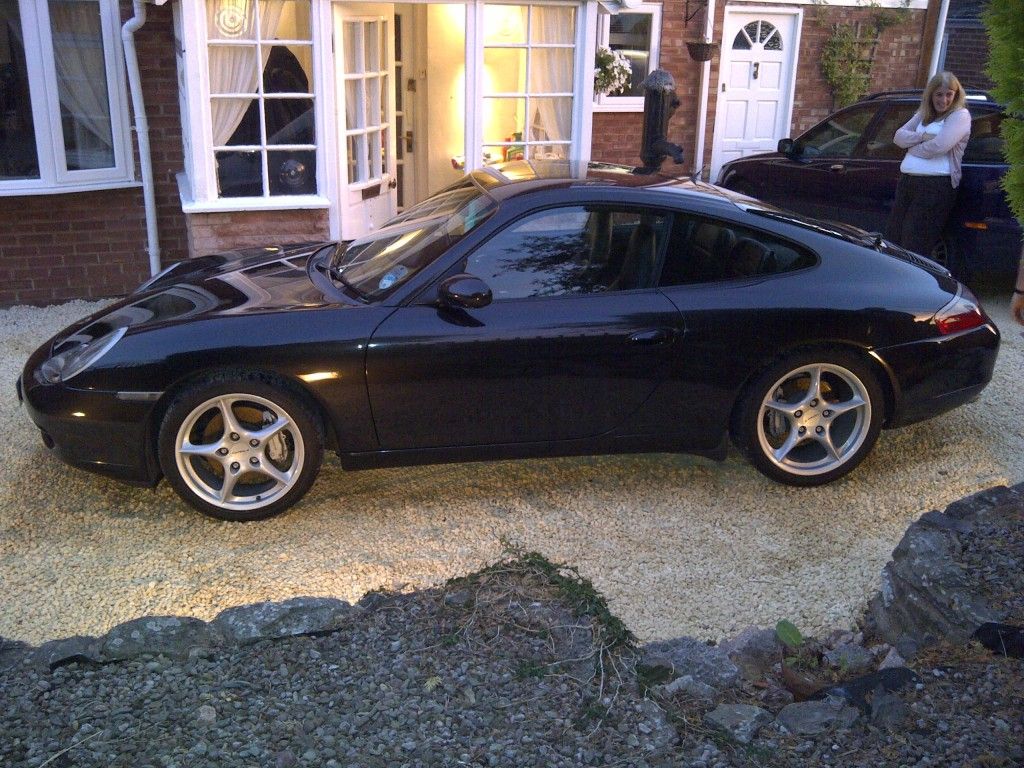 Gotta have an ar$e shot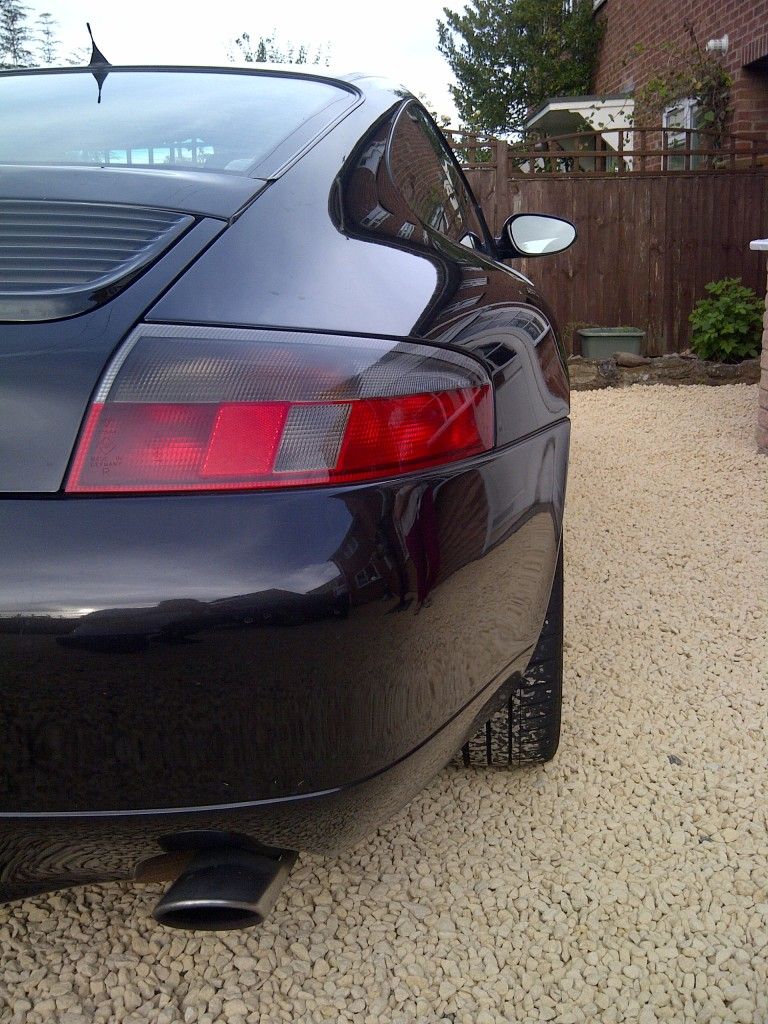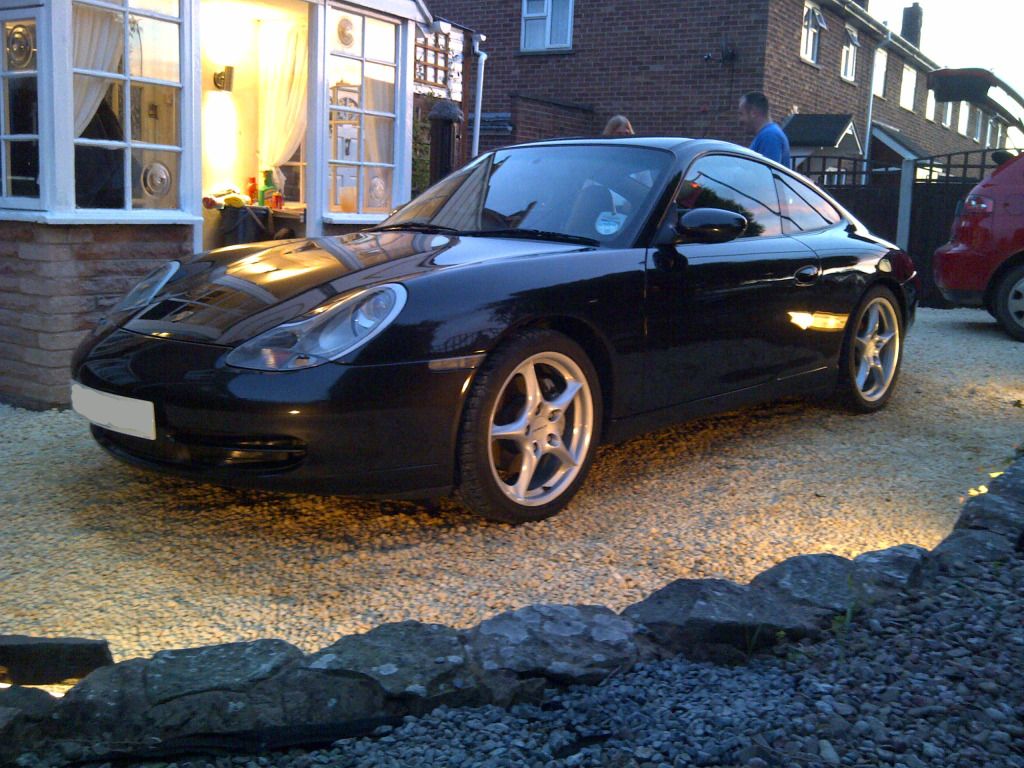 Couldn't help modding almost the same day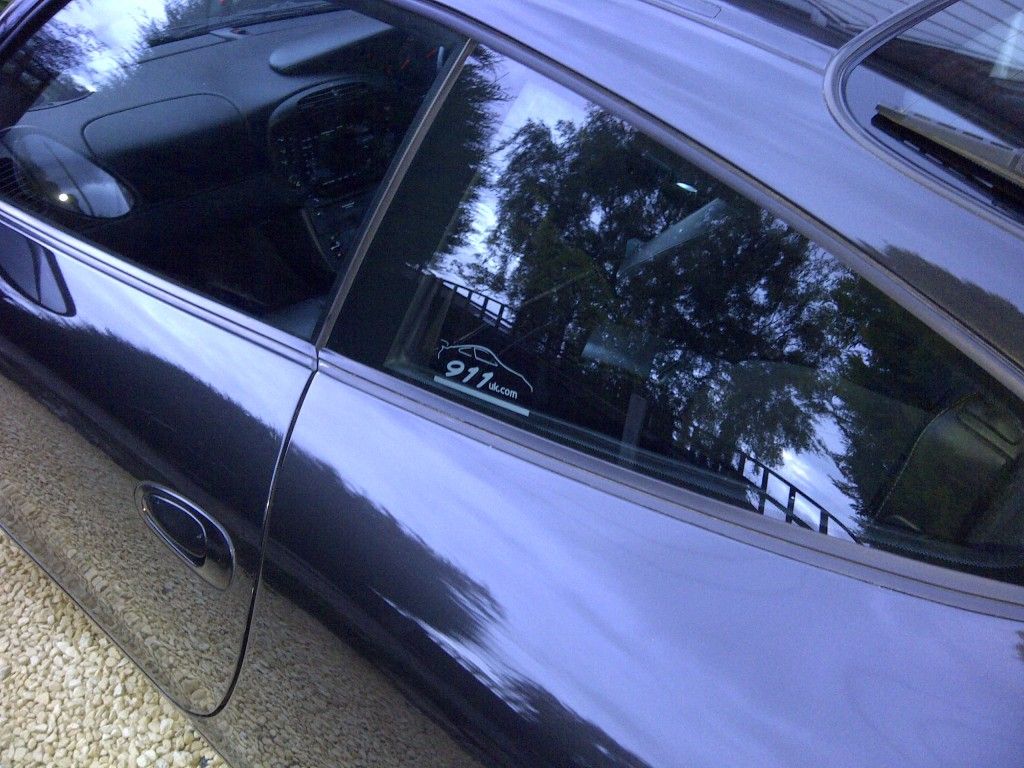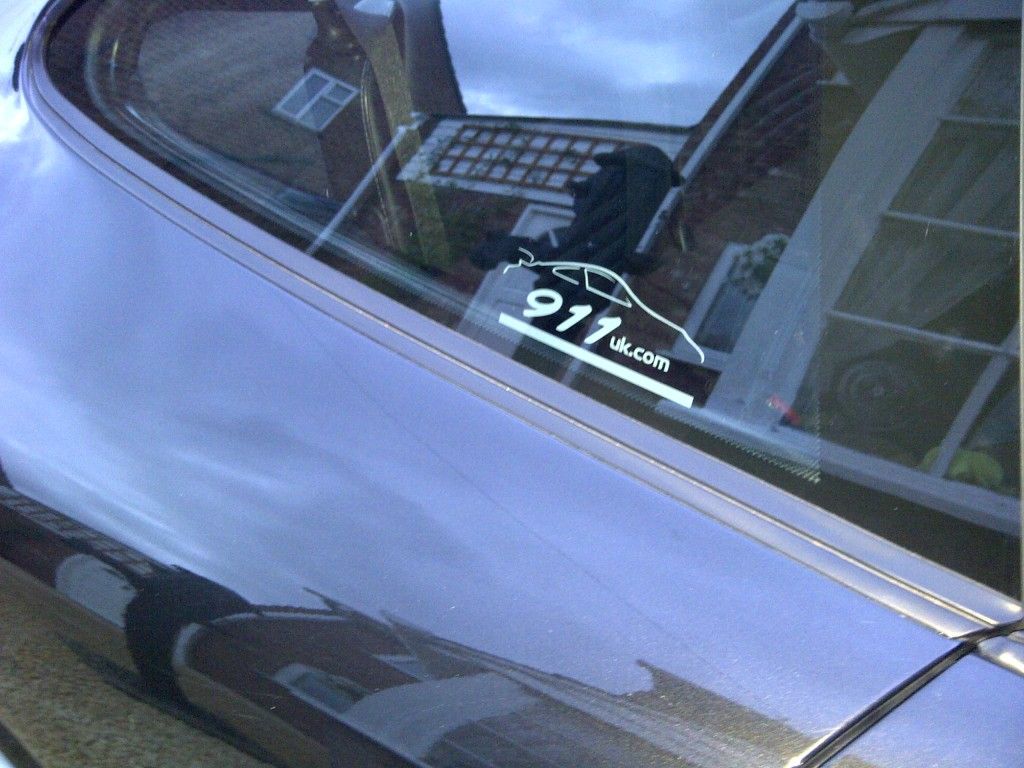 Thanks to Lee @ Spectral Design for the stickers, and pointing out that the line under the car sticker was just a "lining-up" tool

Presented in a graphite black, the car's got new boots, recent service and new suspension.
Litronic lights are included too.
The interior is black leather, with a grey/black alcantara roof lining. Comfort seats and PCM1 (with cr@ppy audio pack) was specified.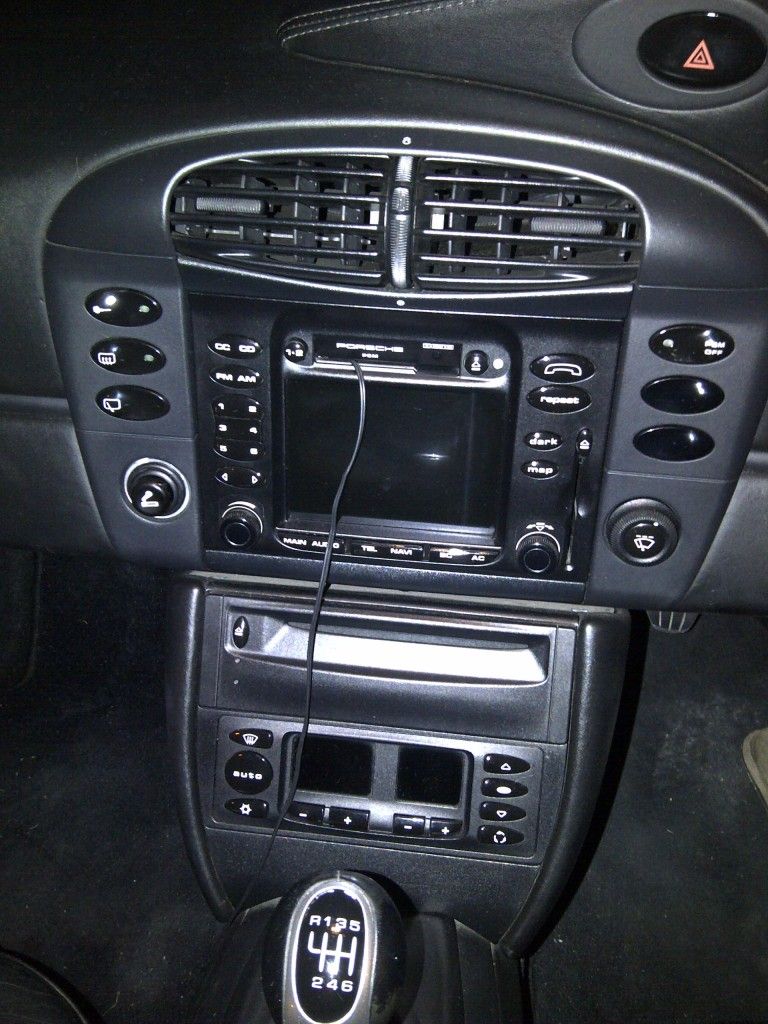 - forgot all about the cassette!!
That's now in the process of being upgraded with my old Pioneer F900BT setup. Also got an Ipod Video that has had the hard-drive substituted in favour of a rather nice Compact Flash option.
Can't forget the cubby hole option too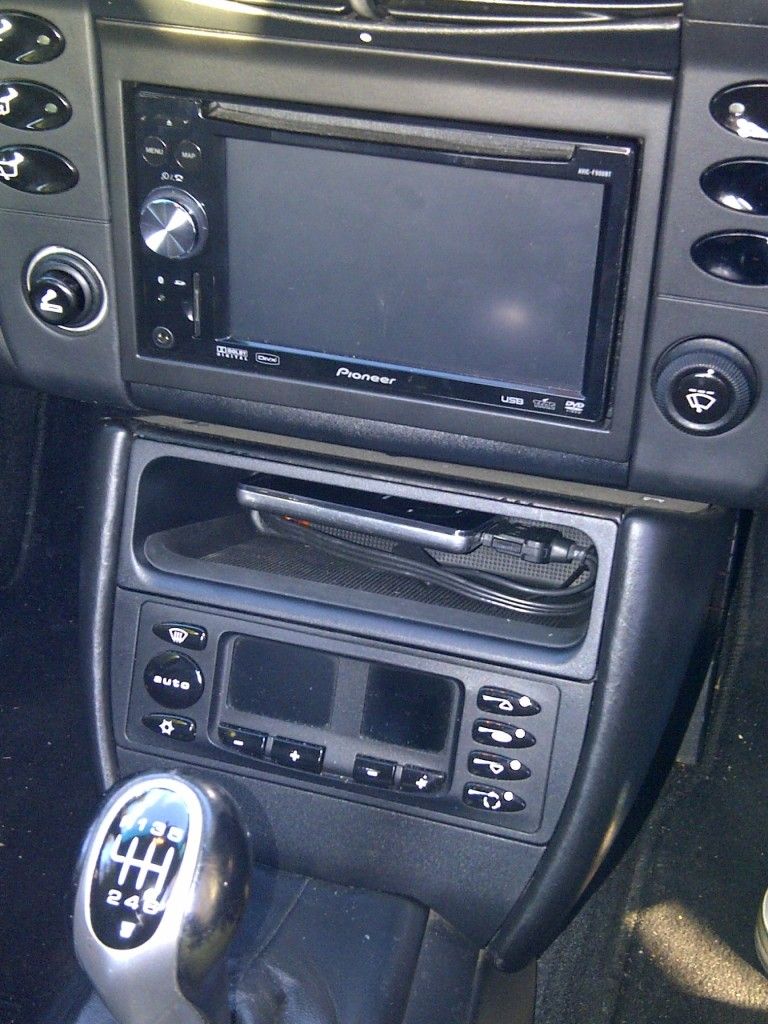 Next will be to go through the speakers and upgrade them, along with an 8 or 10" sub.
Then throughout the Winter, despite the car being a daily driver, I'm going to attack the OCD-like list of chores highlighted in the PPI.
Then a new exhaust system in the Spring, along with its next service in the Summer

Hope you like.
Dano
C
4

Gassing Station | Readers' Cars | Top of Page | What's New | My Stuff