Monday 13th February 2012
BMW M6 revealed
New BMW M6 ditches V10 for M5's 560hp twin-turbo V8, gains near-£100K pricetag in the process
---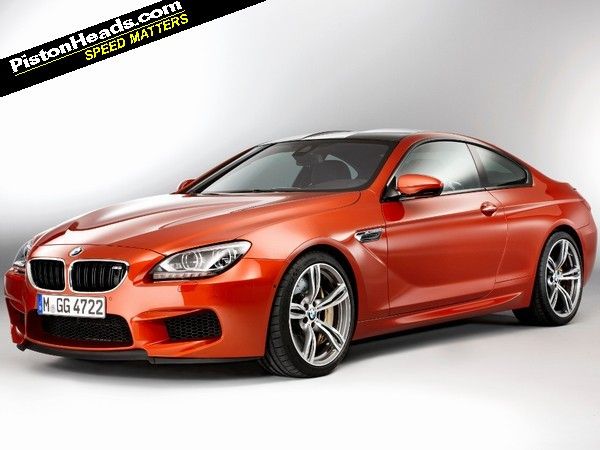 BMW has revealed details of the all-new M6, launching simultaneously in Coupe and Convertible variants. As before, the M6 shares much of its mechanical spec with its
equivalent M5
, meaning a farewell to high-revving V10s and the adoption of the new M5's 4.4-litre twin-turbo V8 and seven-speed dual-clutch M DCT transmission combo. 560hp represents a 53hp hike over the previous V10, the turbos meaning peak torque of 501lb ft is there from just 1,500rpm. It's a dramatic shift in character, mirroring that of the new M5, and this and the M DCT hope to address two of the major criticisms of the V10 M6.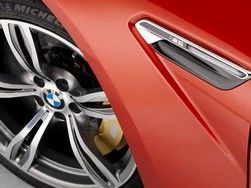 We had
the pleasure of several months in the company
of that car of course and thoroughly pleasant it was too, BMW selling a surprisingly impressive 14,000 V10 M6s worldwide. That's a lot of cumulative revs. And fuel, the new twin-turbo version at least doing its bit on that score by improving consumption/emission figures by nearly a third. No great claim admittedly but 28.5mpg and 232g/km (27.4mpg and 239g/km for the cabrio) are astonishing figures for a 560hp monster that'll hit 0-62mph in just 4.2 seconds. That's a couple of tenths faster than the M5, like it matters, but an indication of just how mighty this new M6 promises to be. Top speed is limited to 155mph.
Things being what they are the new M6 is not far shy of being a six-figure purchase, the coupe weighing in at £93,795 and the Convertible £98,995. And that's before you start adding options like ceramic brakes, the latter gaining gold calipers to spare you the need to break out the tape measure and reveal your front rotors are 410mm rather than the frankly pitiful 400mm cheapskates who stick with the regular brakes put up with. How will they cope.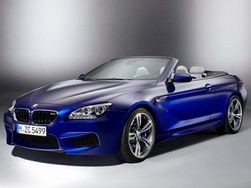 An additional 30mm in the front track and a carbon roof as per the previous M6 help elevate the M over standard 6 Series models. Less obvious but perhaps more indicative of the M6's intent are the forged aluminium suspension components, revised front geometry and solidly mounted rear subframe. Three-way adjustment on the Variable Damping Control dampers is just one way you can configure the M6 to your needs, two M buttons like the M5 meaning you can switch instantly between everything up to 11 or comfort according to the conditions under tyre.
It's a crushing high tech riposte to the Jaguar XKR-S's more straightforward combination of big power and a lairy bodykit but we'll hold judgement until we've driven it to see if BMW has managed to engineer character into the equation too. Looks-wise the M6 is a lot more mature than the Jag but does it do enough to stand out from regular 6 Series? And justify that pricetag?
Technology wise much is shared with the M5, including a HUD and plentiful M trimmings in the cabin. Equipment is suitably lavish and includes powered/heated seats, BMW Professional nav and Merino leather trim. Upgrades additional to the aforementioned ceramic brakes include 20-inch wheels over the standard 19s, BMW Night Vision and a B&O stereo.
On paper then a GT-R for badge snobs who can't face the idea of spending big money on a glorified Nissan. What price a premium badge? Still nearly £20K over the GT-R but, character wise, the comparison is a fascinating one that we intend to revisit at the earliest opportunity.
Gassing Station | General Gassing | Top of Page | What's New | My Stuff