Wednesday 11th April 2012
Wanted: Ginetta grid girls
Ginetta is recruiting - ability to look good in lycra required, proper Yorkshire accent preferred
---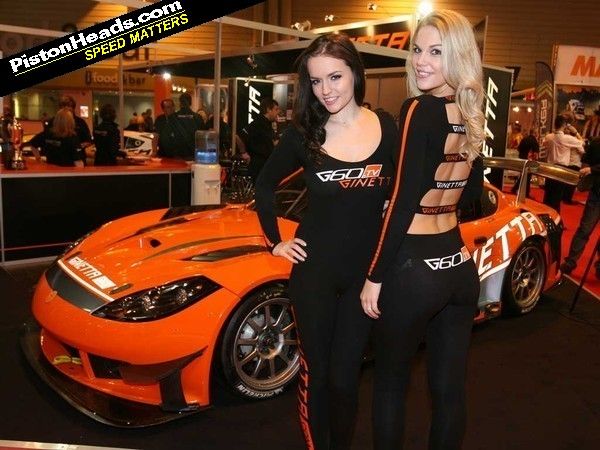 Photo: Jakob Ebrey/Ginetta
From boss Lawrence Tomlinson down there's something refreshingly old-school and to the point
about Ginetta
. Which means when launching
a new model
or parading race cars on the grid the Yorkshire-built firm doesn't go anywhere without a little army of lycra-clad lovelies. Old fashioned? Maybe. But who can argue with the charms of a six-foot blonde bombshell with a tray of food who, in a thick Leeds accent, will ask "Hiya love, do you fancy a pork pie?" Now that's what you call a brand ambassador!
And Ginetta is recruiting. It's looking for eight ladies to act as figurehead grid girls at rounds of Ginetta GT Supercup and Ginetta Junior Championships. Each selected grid girl will get a day in the limelight at the head of the pack at each of the eight rounds, held as support races to the BTCC. The 'adulation' of race fans and the chance to get your face (and maybe a bit more) on ITV4 are all part of the deal, together with a full hospitality package for the weekend in question.
Candidates should check out the full story on Ginetta's homepage for information on how to apply. An ability not to faint and collapse over the front of racing cars would be preferred but we'd hope Ginetta would keep its grid girls topped up with Yorkshire Tea to prevent such eventualities.
Gassing Station | General Gassing | Top of Page | What's New | My Stuff