Wednesday 11th July 2012
No more cars from TVR, says Smolensky
This time it's really over for TVR as a carmaker, as Smolensky turns to wind power for TVR
---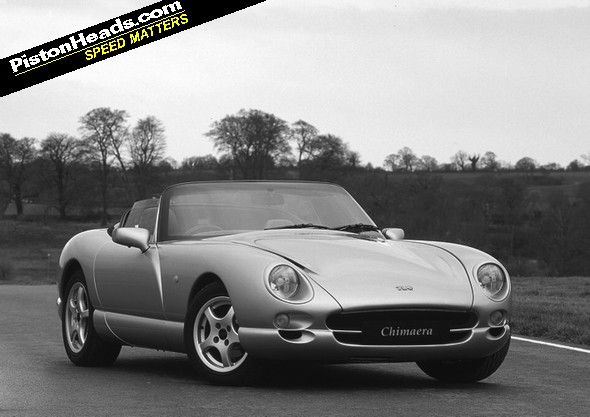 Nikolai Smolensky, owner of the moribund TVR brand, has officially given up any hope of restarting car production.
Smolensky made the revelation to our newshound colleagues over at Autocar, saying that customer demands and costs of production are too high to make a return to building sports cars viable.
Since production officially ceased in 2006, Smolensky had been trying to return to building TVR sports cars and, among his weirder wheezes was plans to resurrect TVR using re-conditioned Sagaris, Cerbera or Chimaera models with LS3 GM V8s (not a bad idea) or even BMW diesels (utter madness), and a project to build a more or less all-new model.
But what happened? "We built three cars," he told Autocar. "A Tuscan Mk2 with a 400hp Corvette LS3 engine, a Cerbera powered by a BMW twin-turbo V8 diesel and a GT350 powered by a 100kW electric motor. They all worked well but the costs were high. We would have had to sell them at between £100,000 and £200,000, which was too high to make sense."
Smolensky has no immediate plans to sell the TVR name either, so that's it folks: TVR will not make a car again for the foreseeable future, and the car brand that was once the poster-child of the anti-environmentalists will now be slapped on to portable wind turbines. Well, people have said before that Smolensky is full of hot air...

Gassing Station | General Gassing | Top of Page | What's New | My Stuff