Friday 27th July 2012
You Know You Want To: Lotus Elise S1
The sun is (was) out and has got Chris harking back to memories of his S1 Elise, memories he fancies reliving...
---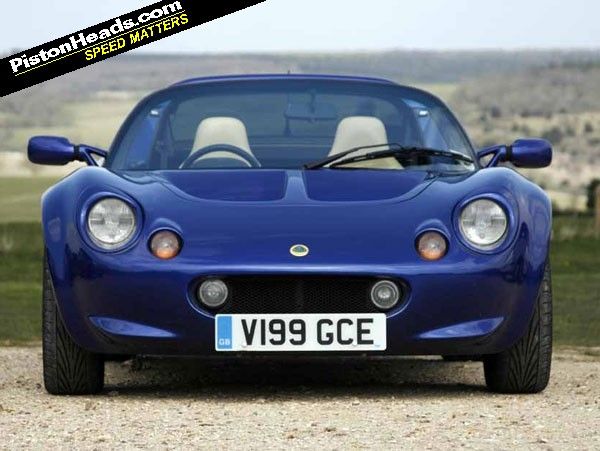 By some margin, the best summer car I ever owned was an S1 Elise. Prancing around southern France in mine back in 1998 remains a favourite adventure, even if the clutch became inoperable in the midday sun.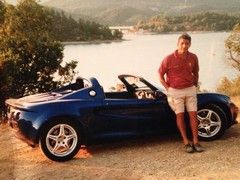 Literally gold-tinted memories of Harris's Elise
It was like a high-performance Citroen Mehari – heading back from the beach in wet clobber, not worrying about ruining any trim, because there wasn't any.
I'm sure my affection for the S1 Elise springs from this time, but however hard I try to like the looks of the subsequent models, I can't help but prefer the original. There's a resonance about it that comes from reading those early magazine tests and desperately, desperately wanting one.
Sun-parched, I'm fancying another Elise now. Scouring the classifieds, I'm not sure I want anything other than a 120hp K-Series car – perhaps the Sport 135 at a pinch. This wouldn't be about going fast and, besides, for all the known K-Series issues it was damned light.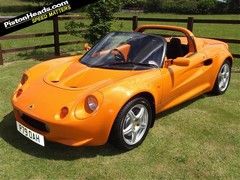 Pricey, but in this weather you know you want to
My car was Azure Blue, but the one I've found in the classifieds is, er, orange. But check out the history. It's one of the original press cars and the one we best remember being nailed by Richard Burns with the line, "Where's the power?!"
"Coming in about 12 years," was the answer.
My Elise holy grail is a completely standard, early car, with sports exhaust and aluminium brakes. That includes the standard plastic window winders and the normal gear knob. Plain vanilla, as it left the factory. Hellish in the wet, riddled with problems, but in the sunshine a car you will never forget.

---
LOTUS ELISE S1
Price: £12,995
Why you should: The original Elise in all its purity
Why you shouldn't: Pricey
See the original advert here.
Gassing Station | General Gassing | Top of Page | What's New | My Stuff