Monday 17th September 2012
PH breaks World Record with Ferrari
...and hosts a rather special Sunday Service too
---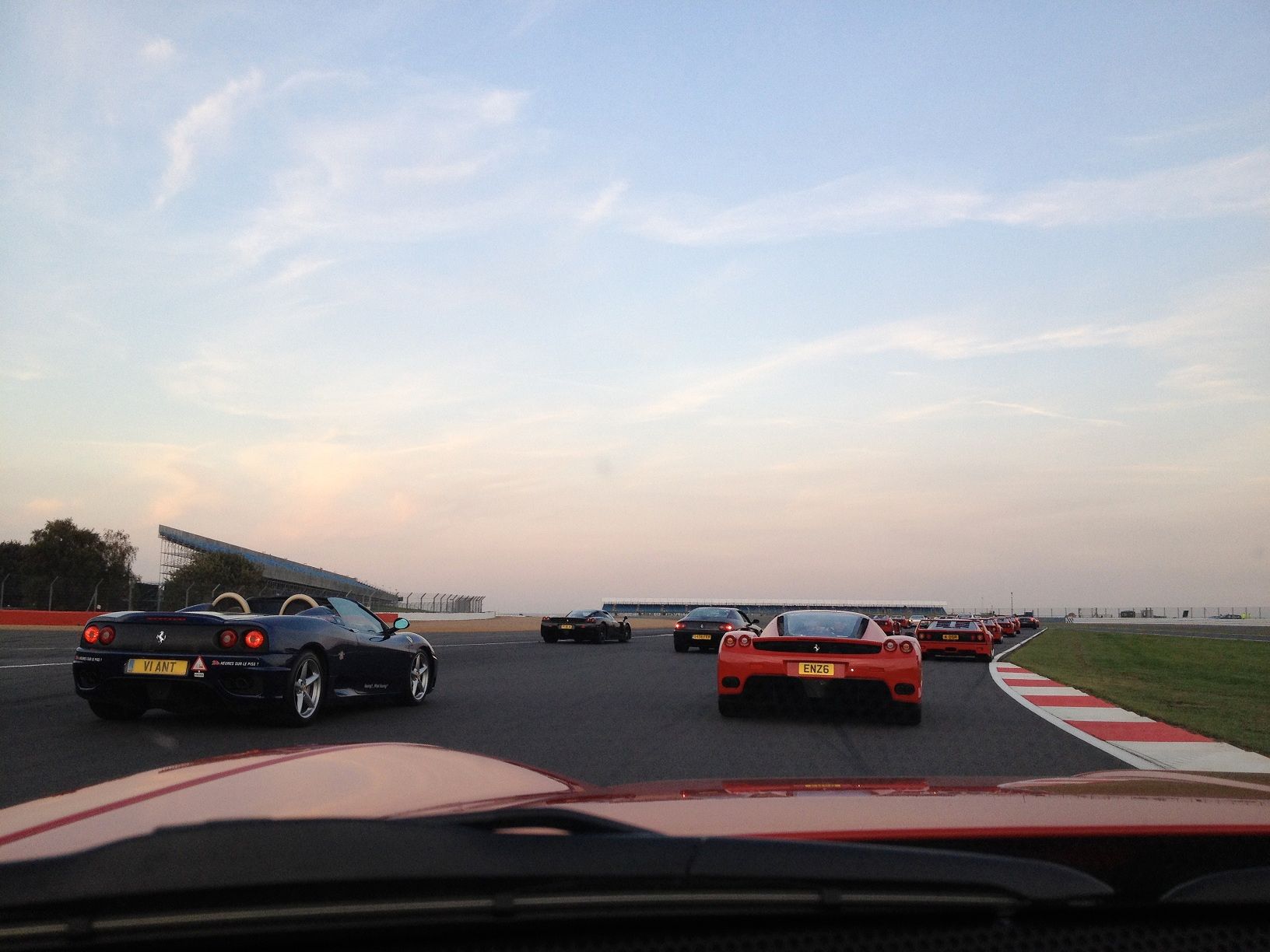 Ever since watching Norris McWhirter and Roy Castle on TV as a kid, I have always wanted to be a record breaker. This Saturday the dream was realised, and all I had to do was waft about in a Ferrari California for an hour or so. Breaking records is no chore, it seems.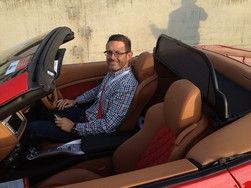 Something borrowed...
Only a few hours before our Ferrari Sunday Service at Silverstone (more on that in a moment) Ferrari UK attempted to break the record for the biggest parade of Ferraris ever assembled, the existing record of 490 cars having been set at Fuji Speedway four years ago. During the day hundreds of owners arrived in all manner of cars, ranging from the gorgeously exotic 275 GTB/4 to the more attainable Mondial, showing that Ferrari owners are a diverse bunch ranging from the uber-wealthy to the more humble enthusiast whose car is literally their life's passion.
Me? Well, I was the pretender of the group as I abandoned the Chimaera and took delivery of 'my' 62-plate California for an hour or two, enabling me to be a record breaker too. After a slow start we all got onto the track. Somehow I made it up near the front of the grid, only a few cars from Mr Massa, amongst F40s and Enzos. I'm not sure if I should have been there, but I'm glad I was as I swanned around the start/finish straight trying to get my face on camera as the media interviewed Filipe.
Finally the countdown sounded and we were off at an un-Ferrari like 15mph. As we completed a full lap of the circuit a shout came on the radio of 'Felipe, the cars behind are all faster than you, can you confirm you understand?'. He didn't pull over though, and so a relaxed approach to the racing line was taken.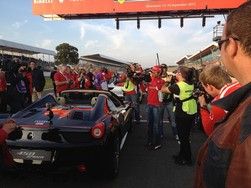 Mr Popular
One lap later we were done. As the owners drove off into the sunset I had to return the California to the paddock, but the sadness of that was more than outweighed by the knowledge that we'd helped make a new world record: 964 cars counted, and an entry in the next issue of the Guinness Book. The only thing missing was a trumpet solo by Mr Castle, but you can't have it all.
It was time for me to rumble home in the TVR and show the Ferrari chaps how a V8 should sound....until a Scud did a flat shift and deafened me.
It was a great day and an honour to be a part of it. Well done to the chaps at Ferrari UK and the British Ferrari Owners Club for organising the event, and to BEN who received £5 from Ferrari for every car that took part. If you go for 1000 cars next year I am more than willing to help out again.
Only a few hours later, we returned bright and early to Silverstone to prepare for 700 of you to arrive for the latest round of the Sunday Service. With able volunteers on the gate we managed to get all of you into the private PistonHeads car park for a day of Ferrari racing, in addition of course to creating a great collection of cars to admire. A glance around the PH car park showed the diversity of the site with all manner of cars parked up. Best of all, we are all jolly nice folk too.
Mission Motorsport were on the gate with us, taking donations, and thanks to your generosity we managed to raise over £2400! If you would like to make a further donation please click this link. Thanks once again for digging so deep to raise so much money. We honestly never expected to raise so much so a virtual round of applause to all of you.
PistonHeads thanks also go to all of the PH volunteers who helped us on the day. Because of them the entry process was made even smoother and we can't thank you enough for stepping up. Thanks also to Jason and the team at Ferrari UK for making it happen, and for donating a huge amount of tickets, programmes and effort to get PHers into the circuit for free.
Here's a time-lapse video of the entry gate taken by our tech man Switch (has sound, so be aware if at work)
Take part in the existing Sunday Service thread here, and look at pictures from the Sunday Service here
Gassing Station | General Gassing | Top of Page | What's New | My Stuff