RE: Subaru WRX STI NR4 Spec
Wednesday 22nd July 2015
Subaru WRX STI NR4 Spec
Rally ready and only for Australia, but a British company makes them too...
---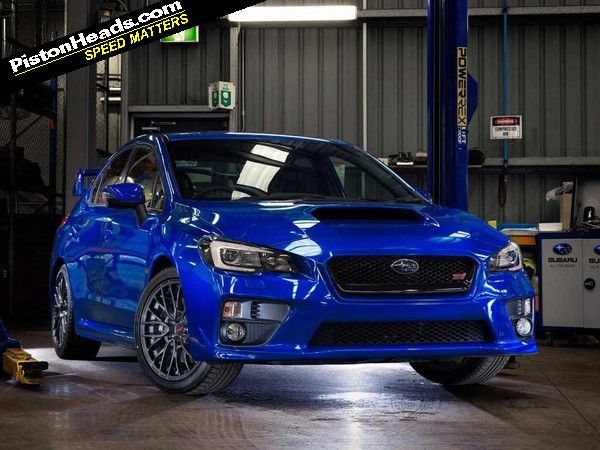 Initially the news that Subaru Australia was making a
competition STI
for "enthusiasts and professional teams" wasn't that big a deal. Great news, Aussies can play at
being McRae
over the jumps from 38,000 dollars (£18K) with specs ranging from "club amateur to the professional." They even get the old EJ20 2.0-litre engine and its 8,000rpm redline.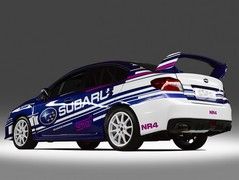 Now we're talking!
But then a bit of research found that British company JRM - an official base team of STI - is already making NR4-spec cars for production rallying. Somehow the launch of the 2015 car missed us at the start of the season but it sounds brilliant so here's what you need to know.
The NR4 regulations have been introduced by the FIA in an attempt to create a "truly level playing field in production rallying." The car is eligible for the WRC 2 and ERC 2 championships as well as regional production championships. JRM believes mechanical running costs should be no more than £15 per km.
As well as that 2.0-litre flat-four (284hp and 413lb ft), there's a Hewland five-speed 'box, three-way adjustable Ohlins dampers, Sparco seats, a clutch and brakes from AP Racing and, most importantly, a hydraulic handbrake. JRM is aiming for a minimum weight of 1,393kg.
Now to cost. The JRM NR4 Impre... sorry, WRX STI is £99,995 plus VAT. Factor into that also £1,750 for a roof vent (your Subaru rally car needs a roof vent) and then running costs. JRM says a 1,500km rebuild is £6,500 plus any turbo costs and a gearbox/diff inspection (all of three of them!) is from £1,950. But who wouldn't fancy a go if funds allowed? Relive the glory days in a burbling four-door Subaru? For those that still need convincing, see (and hear) the little vid below - it'll definitely reawaken the inner fanboy.
Handbraking a hairpin vid here.

Gassing Station | General Gassing | Top of Page | What's New | My Stuff