Saturday 23rd April 2016
Modern rally cars - a spotter's guide
Don't know your R5 from your WRC3? Nor did we - time to swot up!
---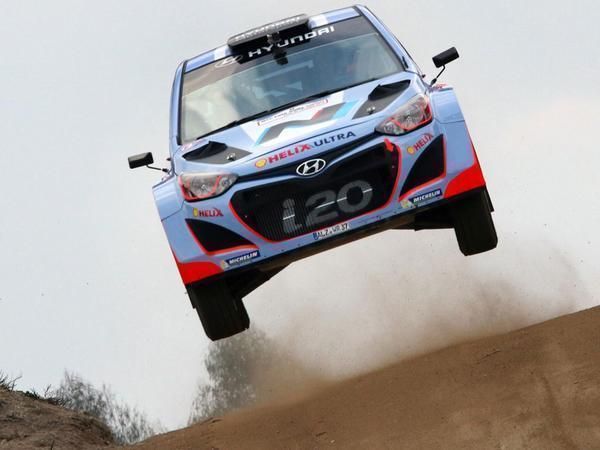 To many of us Group B is the obvious high water mark in the history of rallying. The cars were spectacular, the folk who competed in them bona fide heroes/lunatics and the sense of a sport on the edge in every respect utterly thrilling. If, tragically, its undoing.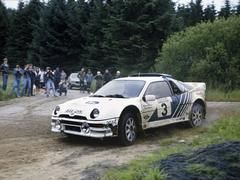 Through the old rose tints one of Group B's great strengths was that it was easy for us to understand. As long as manufacturers could stomach making a couple of hundred homologation cars to park out the back of the factory (and perhaps sell to anyone crazy enough to want one), it was basically open season. Group A cars made up the numbers and were more closely related to production cars and Group N was widely understood as the clubman class for the grassroots competitor and up and coming hotshoes.
Simple.
Visiting M-Sport's impressive factory recently rather brought home how out of touch we at PH had become with current rallying regs and the various categories at national and international level. Not to mention the cars one might buy to compete in them, be they from operations like M-Sport or the factory motorsport divisions of Skoda, Hyundai, Peugeot, Citroen, Renault and more.
Inspiration then for some virtual tyre-kicking in the modern customer rally car market. Here's what we found, broken down by the wider WRC categories under which cars are entered into international competition. Don't get too comfortable either - in one of the bigger shake-ups in recent years the spec for 2017 WRC cars introduces more power, more tech and more aero in a move intended to make the top level competition more spectacular than ever. See the new Citroen C3 for a teaser of that.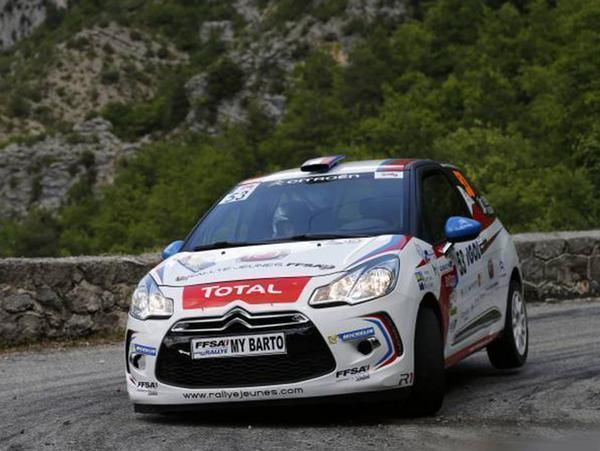 R1
The entry level for new rally cars, these are typically supermini based and carry the bare minimum of modifications. Beyond the default safety prep of FIA approved roll cages, isolator switches and fire extinguishers, cars are strictly limited on power too: Citroen's
DS3 R1
customer car uses a normally aspirated 1.6-litre with just 125hp driving through a conventional manual transmission. M-Sport's Fiesta-based equivalent has the turbocharged 1.0-litre Ecoboost engine, with the R1 kit costing around £8,000 on top of the donor car.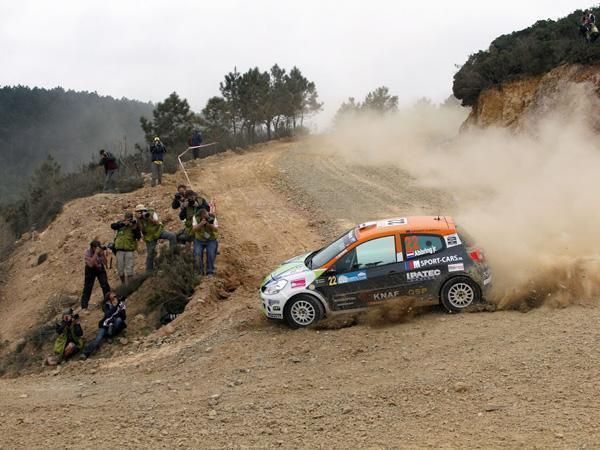 WRC3, including R2 and R3
Looking back to a previous generation, WRC3 can broadly be considered equivalent to the old Super 1600 category and is based around R2 and R3 level cars. The basics are two-wheel drive and the choice of 1.6 turbocharged or 2.0-litre normally aspirated engines driving through sequential gearboxes. For R2, power is capped to less than 200hp and preparation can include adjustable dampers, hydraulic bump stops and modified subframes to accommodate adjustable anti-roll bars. There's also a 1,030kg minimum weight.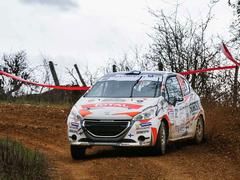 Inevitably this is geared towards front-driven superminis and hot hatches, off-the-shelf options including the Peugeot
208 R2 Rally Cup
as well as the
R2 Fiesta
M-Sport which sells as a £30K (plus fitting) kit. Both have their own one-make championships to compete in too.
At R3 level the options include the Citroen DS3 R3-MAX, which has 234hp and benefits from freer regulations to permit upgraded suspension with tubular control arms, fancier dampers and revised mounts. These cars also get hydraulic handbrakes and sequential transmissions. Another option at this level is the Clio R3T, which would seem to be more or less equivalent to a Cup track car in terms of the extent of its modifications. It runs in various national level one-make championships across Europe.
The wildcard at R3 level is, however, the rather appealing return of rear-wheel drive to international rallying. Toyota's GT86 CS R3 complies with R3's two-wheel drive rules and has similar power to the hatch-based rivals, the significance of course being it directs its 232hp to the rear axle. The hatchback R3 cars will continue to dominate but for tarmac events and general crowd-pleasing sideways action this is a most welcome move. Moreover, Fiat is apparently working towards homologating the Abarth 124 Spider shown at Geneva to offer a rear-driven rival. Bravo!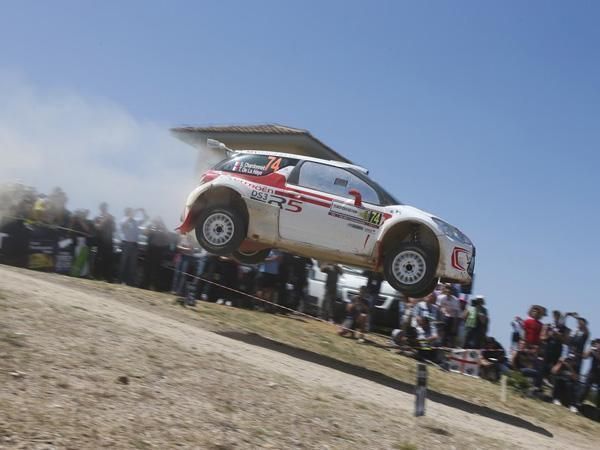 WRC2
Things start getting pretty serious at the sharp end of WRC2, the R5 cars ruling the category are basically more affordable versions of the cars currently running in WRC. As such they're heavily modified four-wheel drive hot hatches running 1.6-litre turbocharged engines with 32mm restrictors, around 280hp and five-speed sequential gearboxes. Purchase price is capped at 180,000 euros with similar restrictions on parts prices to keep a lid on running costs. In terms of pace R5 cars nudge the top 10 of WRC events and are the stepping stone to the very highest level of rallying.
Off the shelf options include the Citroen DS3 R5, M-Sport's R5 Fiesta and the factory supported Skoda Fabia R5. Hyundai will shortly join the market with an R5 version of its i20, supporting its equivalents in WRC.
Other cars eligible for WRC2 include the old Super 2000 cars with 1.6 turbos or 2.0 normally aspirated engines, Regional Rally Cars running restricted WRC engines and transmissions, R4 cars with turbocharged 2.0-litre engines and revised panels and N4, equivalent to the traditional 'showroom class' Group N cars.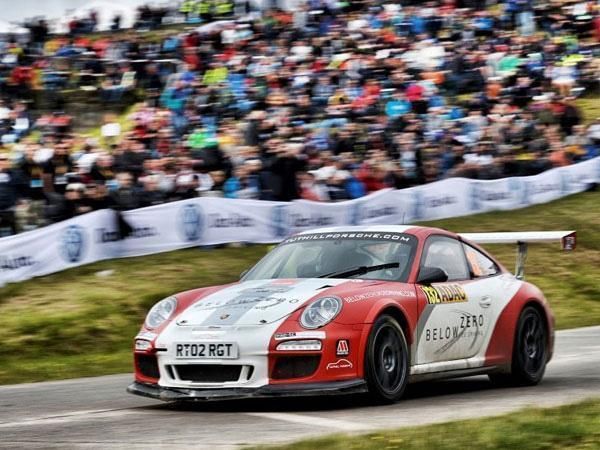 R-GT
An exciting development intended to encourage a new breed of sports and supercar based entries,
R-GT
's trail blazer has been the
Tuthill
prepared
Porsche 911 GT3
. Clearly the 911 has a
formidable rallying heritage
already, and R-GT's requirement for an FIA 'technical passport' is intended to open the field to as many potential entries as possible. Like what?
Red Bull
has gone as far as publishing a story listing the cars it would like to see in R-GT. From Aston Vantages to Nissan GT-Rs it's an exciting 'what if' that could bring some spectacular cars to tarmac rallying. Here's hoping...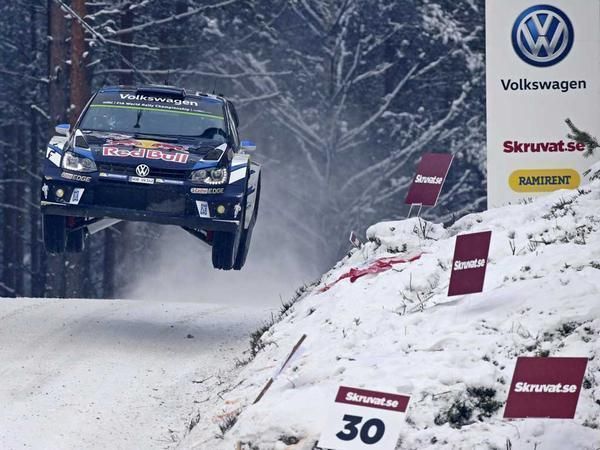 WRC
Top of the pile and what you'll need if you're gunning for the WRC crown. Regulations ebb and flow in the age-old battle between manufacturers putting it all on the line for glory and governing bodies attempting to cap both costs and speeds. At the moment a WRC car will cost you around half a million euros to buy and is fundamentally similar to an R5 car in technical spec, being based on four-wheel drive superminis powered by turbocharged 1.6-litre engines. With a 33mm restrictor power is closer to 300hp and modifications are permitted to the road car derived cylinder block and head. Cranks, con-rods, pistons, turbos and cams can all be replaced though, transmissions using sequential shifting and mechanical differentials. Relatively simple compared with the more high tech rally cars of the past though still very costly to run, the teams requiring multiple transmission sets and expensive spares to field a car for the full WRC season.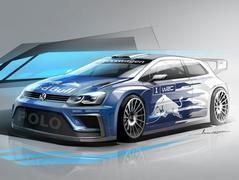 Factory teams from VW, Hyundai and Citroen dominate, M-Sport representing Ford's interests in top-level rallying and supporting privateer entries alongside its own in-house team.
It's all change next year though, the gap between R5 and WRC cars becoming more decisive with the return of electronically controlled centre diffs, scope for significantly modified bodywork, less weight and more aero with a power increase to c. 380hp too. The cars will be much, much faster but the moves aren't without controversy, some fearing speed comes at the cost of spectacle given the cars will be much more planted than before.
2017 will see the return of Toyota to WRC too, 18 years after it last competed at rallying's highest level and celebrated four driver and three manufacturer titles in the 1990s. Developed at TMG's Cologne headquarters the Yaris WRC looks like a little ripper of a car and underlines the continued importance of rallying to mainstream manufacturers. Long may it continue!
[Sources: WRC.com, FIA, Red Bull, M-Sport, Renaultsport, Citroen Racing, Peugeot Sport, Toyota Motorsport, Autosport]
Gassing Station | General Gassing | Top of Page | What's New | My Stuff