Monday 13th February
Guy Martin in shock electric return...
Guy Martin to race the Mugen at the 2017 Zero TT alongside McG
---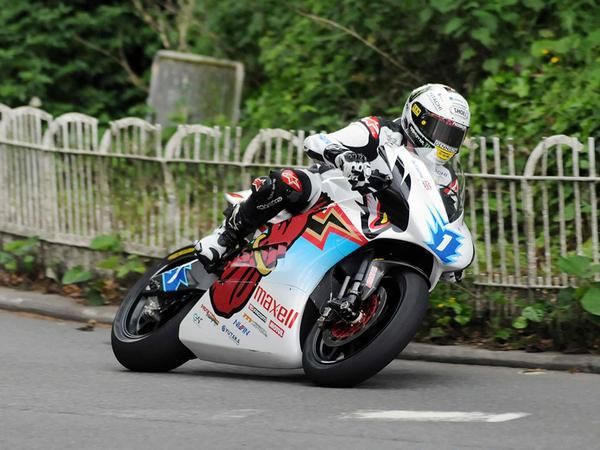 In a brief, but actually very significant press release, Mugen announced today that Guy Martin will be partnering John McGuinness at the 2017 Zero TT, taking over from Bruce Anstey. Guy is no stranger to electric bikes having ridden the Victory to fourth at the 2015 Zero TT, however the Mugen is a whole new kettle of fish.
The Zero TT is effectively a two-horse race between the two Mugen bikes, and one that John generally wins, except last year when a technical issue (the off button reset itself) left him stranded. John is a master on the Mugen and holds the current lap record of 119.279mph. Guy set a 109.717mph lap first time out on the Victory, what could he do with a bit of practice under his belt and the best bike on the (small and silent) grid? Which could leave the big question, does an electric TT really count as a TT victory? The 2017 TT just got even more exciting!
Gassing Station | Biker Banter | Top of Page | What's New | My Stuff