Monday 20th March 2017
45-mile Focus RS goes to auction
Just when you thought fast Ford prices couldn't get any sillier!
---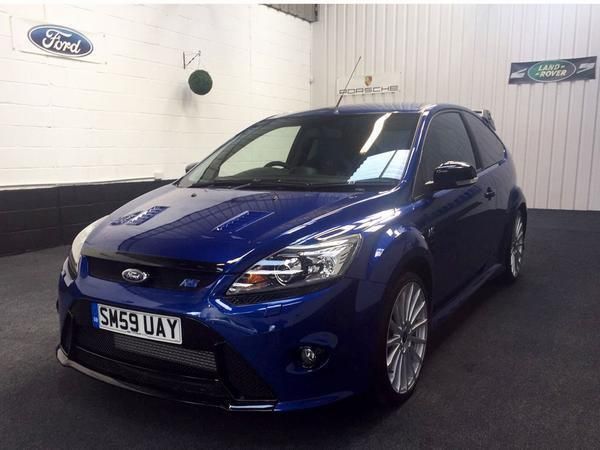 Count yourselves lucky, Ford Focus RS owners. The Mk2 version, at least. Not only do you have one of the best hatches of the 2000s, it's also highly likely that the car has barely depreciated. This
Performance Blue car
has been enjoyed for the past 25,000 miles and eight years, and is now for sale at £24,490. For a car that cost £24,995 before options in 2009. Remarkable.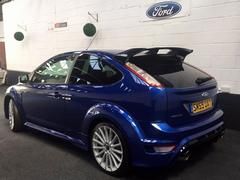 Could 45 miles mean £45K?
And the relevance of this? Well Classic Car Auctions has a Focus RS going to an auction next month with just 45 miles on it. 45! Since 2009 it has been owned by a husband and wife but kept in storage; it's been serviced once and has an MoT until October.
What will it make? The estimate is £32,000-£36,000, which looks conservative given this RS with 7,000 miles is up for £30K. Moreover, Silverstone Auctions sold an Ultimate Green car with 1,800 miles for £41,063 including buyer's premium last month. Oh yes, and this RS500 with delivery miles is currently for sale at seventy thousand pounds. All guesses are welcome!
Surely this would have to spend the rest of its life in a collection, though there is an argument to be made that the RS is young enough to be used regularly if so desired. It would be a shame to see something so entertaining left unused... What would you do?
The car is being sold at the Practical Classics Classic Car and Restoration Show - easy for you to say - where fast Fords are very much the theme. There's a swathe of Sierras, a fleet of Fiesta and an, er, escort of Escorts. See the full selection here, and dig deep!
Gassing Station | General Gassing | Top of Page | What's New | My Stuff