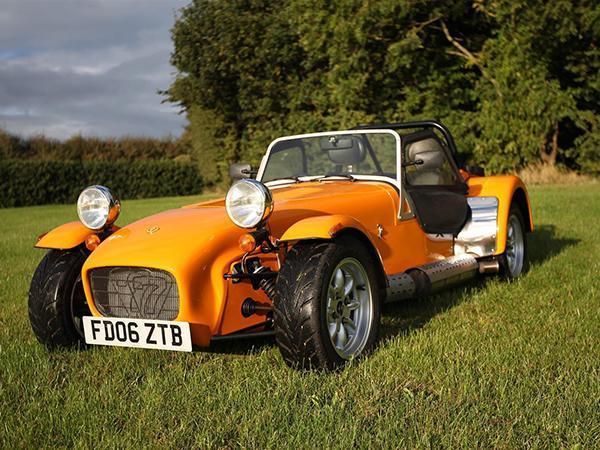 Name
: Matt Bird
Previously owned
: Rover 25 (a Cat D disaster), Ford Focus Mk1 (a dropped valve disaster; still think it was clocked), Honda Civic VTI (a rusty, revvy little joy), Peugeot 306 Rallye (oh, so they do lift-off oversteer...)
Currently owned
: Nothing, awaiting pay rise to address this...
On the shortlist
: Caterham 7, BMW M3, Lotus Esprit, Honda Integra Type R, Nissan Skyline, Renaultsport Megane, Dodge Challenger, Porsche Cayman, maybe a Mustang - there's lots to choose from!
UK: Caterham Seven
Cost: £15,995
Balance: £84,005
Why I chose it: "Probably the easiest choice of these five to make. An Elise was tempting but I adore the sheer intensity of a Seven; despite having been fortunate enough to drive a few now, they still make me smile for being like nothing else and the better for it. As so many cars seek to distance you from their workings, to be so intimately and viscerally involved is fantastic.
"This Seven appears to tick a lot of boxes for my dream Seven for not all that much money: I'd like a limited-slip diff and 13-inch wheels instead of 14s, but to have a lairy colour and a 160hp K-Series for £15K is very appealing. I would say this is the dedicated track car, although you'll see the other garage choices are fairly focused!"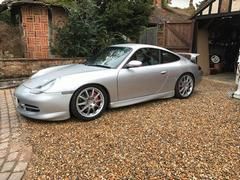 Germany
:
Porsche 911 (996.I) GT3
Cost
: £44,995
Balance
: £39,010
Why I chose it
: "I'm sure I'll get some stick for this - it wasn't my original choice, honest! I quite fancied an early Cayman, a V8 M3 saloon or perhaps a C63, with an even split of c. £20K for each country. Then this GT3 came up at £15K less than the other RHD cars (its mileage is relatively high) and I couldn't say no! Highlights include an enthusiastic seller, a bit more power, a Club Sport flywheel and loads of history. Lovely."
Europe: Renaultsport Megane 250 Cup
Cost: £10,995
Balance: £28,015
Why I chose it: "This is what I meant about the garage being fairly focused! That being said I think the Megane would be my everyday car, albeit with some 18-inch wheels fitted with the leftover budget. If you're going for the purist's hot hatch then may as well go the whole hog...
"I prefer the looks of the later cars but, once more, the budget wouldn't allow. Perhaps the Porsche wasn't such a wise idea! This car had the Recaros, the Cup chassis, a recent cambelt and a full Renault service history - I can't think of a better way to spend £10K."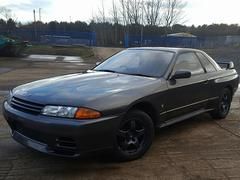 Japan
:
Nissan Skyline GT-R (R32)Cost
: £19,995
Balance
: £8,020
Why I chose it
: "Japan is the country I agonised most over. As a kid who spent too much time on Midfield Raceway rather than, you know, outside, there was a whole host of JDM specials immortalised by Gran Turismo to deliberate over.
"I drove an Integra Type R recently and it was sensational, the GT86 I ran as a long-termer was excellent and that's before thinking about various Spec C Imprezas and RS Evos. I could spend £100K entirely on Japanese stuff and be very, very content. In the end I settled for this GT-R, surely one of the last standard (alright, bar the exhaust) R32s available for less than £20K. I love the look, I love the motorsport history and I love the legendary status GT gave it. I just hope it drives as well as I think it does!"
USA: Chrysler 300C V8
Price: £6,995
Balance: £1,025
Why I chose it: "The sensory deprivation chamber for when the others get a bit too much! A big car with a big V8 and an auto 'box should make it far more relaxing than any of the others. I suppose there should be something moderately practical in the garage somewhere. Fortunately I happen to think the 300C still looks pretty cool as well, and £7K looks like an absolute bargain with 55,000 miles and one owner."