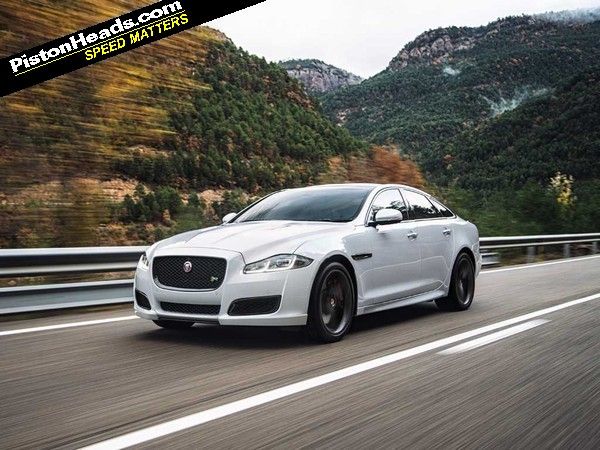 In a class of extremely conservative luxobarges, the current Jaguar XJ has always stood defiantly for something a little more individual. It's a damn good car too, impressing
since launch
and especially as
an XJR
.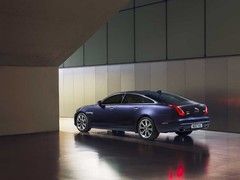 Check out that gloss black valance
Now it's time for an update in the face of fresh competition from the new
BMW 7 Series
, a revised Audi A8 and the seemingly indomitable S-Class. Spotted anything yet?
For those struggling the lights are now all LEDs - the daytime running lights are called 'J-Blade' kids - there's a more upright grille and a gloss black valance with a little more chrome. Hardly drastic but then you could argue an XJ facelift didn't need to be. From here it's still the most stylish luxury saloon by a margin.
More significant updates come under the skin. The 3.0-litre V6 diesel now produces 300hp and 516lb ft, up from 275hp and 442lb ft, with emissions reduced from 159g/km to 149 also. Impressive, but don't forget a 730d emits 124g/km... The supercharged V6 and two variants of the 5.0 V8 continue unaltered. The electric power steering adopted in the F-Type and XE is now standard for the XJ, supposedly "enhancing the XJ's position as the most dynamic luxury sedan in the segment".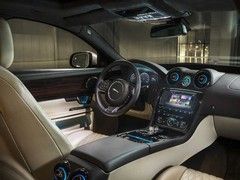 Jaguar promising much from updated infotainment
The InControl Touch Pro infotainment recently introduced across the JLR range also features, claimed to be "exceptionally powerful and responsive". It's controlled by an eight-inch touchscreen and through the InControl Apps, with everything from a Commute Mode to shorten the office journey to an InControl Secure tracking app available. All very promising; let's see how it functions in the real world.
There's the usual array of driver assistance tech and a mighty audio system (up to 26 speakers!) to complete the XJ facelift. Prices start at £58,690 for the short-wheelbase 3.0d Luxury, rising to £100,000 for the LWB 5.0 Autobiography. The 3.0 V6 petrol costs from £74,185 with the XJR at £92,405. And remember, the effects of depreciation become less savage the longer you keep it...