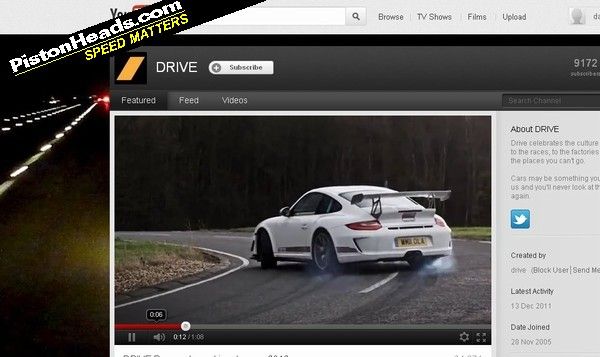 We're all very excited about
Chris Harris joining PistonHeads,
not least because he'll be bringing his legendary video presentation skills with him.
He'll be doing this via a new Drive channel on YouTube which kicks off in the new year. Harris joins a crack team of presenters and journalists and puts a very PistonHeads voice at the heart of the global online video network.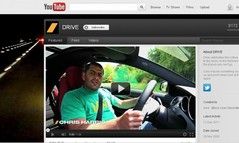 Our man Harris will put PH on YouTube
You'll be able to watch Harris's videos here on PistonHeads of course. But he'll also be writing about them too, putting a uniquely PH twist on the car in question and, of course, letting us all talk about it here afterwards. And therefore avoid getting sucked into the typically moronic you guys suck/no
you
guys SUCK YouTube comment threads. We're strictly high-brow here of course.
To promote the new channel YouTube has come up with a short teaser video, which features a cameo not only from our man Harris but also a clip of a familiar looking (and very sideways) white 911 GT3 RS 4.0, filmed last week at Millbrook where PH and Harris were out playing with Unimogs. More on this in due course and we look forward to seeing Chris's videos here on the site in the new year.