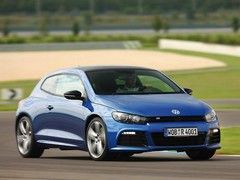 VW is preparing to announce the creation of a dedicated 'R' performance division at the Geneva motor show in March, say industry reports.
Currently, most of VW's performance-oriented products are developed by VW Individual, a sub-division of VW that deals with niche products - generally those with an expected annual production of less than 20,000 units.
But VW Individual deals with non-performance kit, too - R GmbH will cover solely performance models, making it VW's version of AMG, Quattro, or the BMW 'M' division.
The expected announcement suggests that VW is getting serious about its R brand, so we can expect more than just the Golf R and Scirocco R in the near future.
Internet rumour currently favours the forthcoming Jetta coupe as the next recipient of the R treatment. We quite like the idea of a 260bhp VW Polo R. Anyone from VW listening?