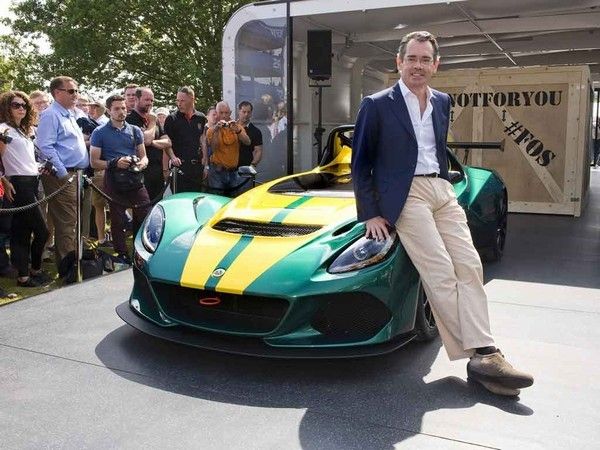 Jean-Marc Gales
talks like he acts, which is to say rapidly, economically and decisively. His English may be heavily accented but his
messages are delivered clearly
as he rattles through his plans for Lotus for 2016 after our drive in the
Exige Sport 350
.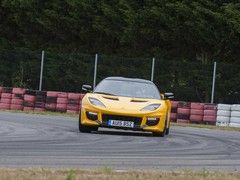 'Federal' version coming March 2016, roadster to follow
Educated in both engineering and management, his experience across a number of mainstream European car brands and reputation as a specialist in parts and supply has been reflected in the cars built under his watch. Both the
Evora 400
and the Exige Sport 350 take existing products, boost performance and benefit from a ruthless eye for both cost and weight in the components used to build them. How long Lotus can sustain itself on refinements of long-serving platforms is a bigger question but, in the immediate future, Gales has a clear plan for some exciting products to launch in 2016.
As far as the Evora 400 goes the reception seems to have been strong, orders are solid and the next step is to satisfy those coming in from the US with the 'Federal' version for which production begins in March. Next big addition to the range will be the Roadster, which we'll see in November. As previously discussed, it'll be a 'Targa' style roof with two removable carbon fibre panels weighing just 3kg each. They'll be quick to remove and easily stored behind the front seats, promises Gales. Think new Boxster Spyder levels of faff here in that it'll require a little more manual labour than many are used to. With a similarly focused and appealing pay-off, we hope. Mechanically it'll be identical to the Evora 400, with comparable weight and performance, but it'll have a style and look of its own thanks to an entirely new rear clam.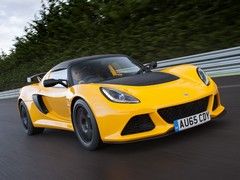 'Light is right'
And the much rumoured hardcore Evora option? Gales says we have an
Elise Sport
, the Exige Sport and the Evora will complete the line-up, following a similar manifesto of more performance through less weight. Power will remain the same but the Evora Sport will, he promises, be significantly more potent and focused. And considerably more expensive too. That may raise a few eyebrows - just how much would we be prepared to pay for a GT3-chasing super Lotus? Six figures? Close to? Given the regular Evora 400 starts at £74K it'll be interesting to see how far this is pushed.
The 3-Eleven is progressing well too, with final performance data and details coming in the new year. At its unveiling we were told the 3-Eleven would have 456hp and weigh less than a tonne; the Race version will, says Gales, have "more than 450" and have a power to weight "well in excess of 500hp per tonne" to live up to those giant killing boasts. What was that about pricing for hardcore Lotus models too? We already know the Road version will start at £82,000 and the Race £115,200 - much of the premium accounted for by the sequential Xtrac gearbox Gales says costs the best part of 20 grand in itself.
Across the range the Gales philosophy is clearly to squeeze ever more out of the current Lotus range, both for customers and the company bottom line. 'Light is right' is a new catchphrase apparently coined ahead of the presentation for the Exige Sport 350 but 'lean and mean' might do equally as well.
Oh, and the SUV? Work in progress, he says with an enigmatic grin.