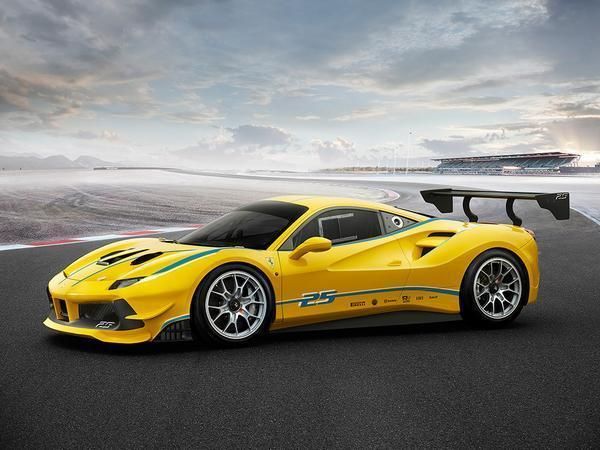 Next year marks 25 years of the Ferrari Challenge, the 1992 season kicking things off with a
348
that had 20hp more than the road car, slick tyres, harnesses and a cage. Looked pretty cool too. For 2017 that mid-engined V8 formula is now represented by the 488 Challenge, the sixth Ferrari Challenge car in the past quarter century.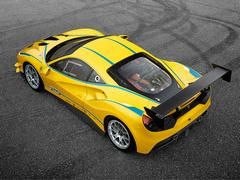 Revealed at the Ferrari World Finals in Daytona, this 488 will be the first turbocharged Challenge car. Indeed it has the same 670hp as the roadgoing GTB, albeit with "specific engine mapping, optimised for racing performance", shorter gear ratios and undisclosed tweaks that allowed for a "reduction in overall powertrain weight". While actual stats are hard to come by, the 488 Challenge will go from a standstill to the limiter in fourth in six seconds. Which sounds quite fast.
As well as the turbo engine, this car also sees the debut of Side Slip Control in a Challenge car. Like the roadgoing 488, it's calibrated to work with the traction control and E-Diff to ensure the car gets into, through and out of a bend as fast as possible. Further assisting is the fitment of three manettino dials; one is dedicated solely to braking, the other two controlling the traction control. TC1 (on the right-hand side of the wheel) controls when the TC intervenes, while TC2 on the left meters out how it intervenes. Or, to be more specific, "the degree of intensity of torque reduction as it senses the rear wheels spin."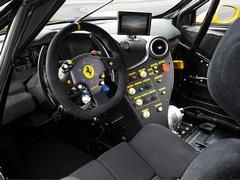 Now this wouldn't be a Ferrari racing car without some extensive aero enhancements, this perhaps the biggest change over the road car both in terms of look and performance. So that new bumper (with even more aggressive front canards) increases downforce over the 458 Challenge Evo, something also achieved by the bigger rear wing that's inspired by the 488 GTE. The bonnet is completely new, its vents directing hot air from the radiators over the car. Even the rake of those radiators has changed to more effectively direct that air towards the vents. Note finally the rear intakes, there to cool the brakes and further boost downforce.
Expect the 2017 Ferrari Challenge calendars for Europe, North America and Asia-Pacific to be announced soon. And if you want one of the Challenge cars, best join what must be an ever growing queue!
[Sources: Ferrari.com]