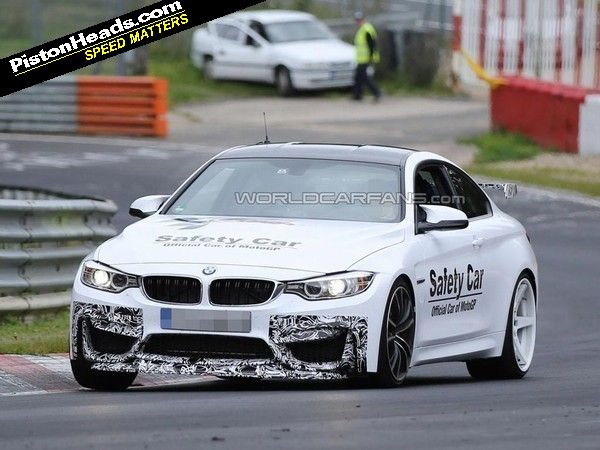 Typically BMW holds back the special versions of M cars until fairly late in the model's life. Both
E46 M3 CSL
and
E92 M3 GTS
arrived a few years after the regular cars, and nothing was really expected of the new
M3/M4
for a little while yet.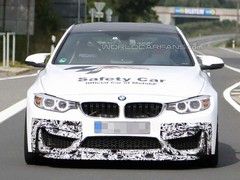 Does it come in orange?
But here we are, just a couple of months after the F80/2 launch and there's an M4 at the Nordschleife with an M Performance front splitter, a GTS-aping rear spoiler and Recaro buckets. Oh, and what appears to be a fairly serious cage behind them. Tip of the hat to
WorldCarFans
, from where these pictures come.
So what on earth is it? Well the splitter and seats look identical to the MotoGP safety car which this M4 is purporting to be. But the spoiler hasn't been seen on the M4 previously and why would there be any need to disguise body parts on a safety car that has already been seen globally? Hmm.
It is widely believed a full CSL-style paring down of the M3/M4 isn't likely to happen but another GTS is more plausible. That too had the Recaros and a cage, with BMW keeping faith in the rather apologetic rear wing. So following the old GTS recipe we could expect a bit more power, a fraction less weight and lots of orange (possibly). As and when there's anything official you'll be the first to know!
[Source: WCF]