Day two of Dan's travels in Germany and it's showtime at the Techno Classica. Keep checking in for updates as the day goes on...
---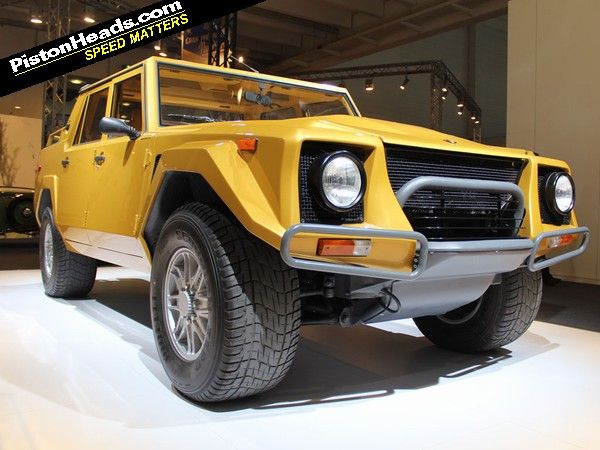 Techno Classica press room - 1845h
It's close to kicking out time but before I head off to the hotel here's a picture of the Lambo stand, the first time the brand has been included as part of the official VW group presence here apparently. The utterly gorgeous LP400 Countach is perhaps what you'd expect.
But the LM002? Any coincidence that the long-rumoured Lambo SUV isn't a million miles away and the firm might want to bulk up its credibility in this area? Surely not.

---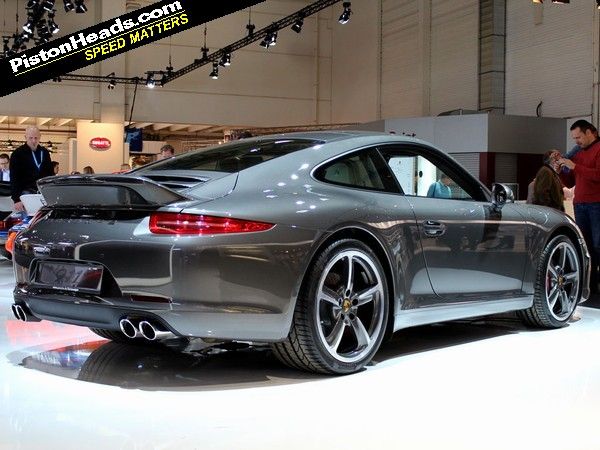 Techno Classica press room - 1815h
Say what you like about the Germans, they can sling a wi-fi connection together and most motor show organisers could learn a thing or two from the Messe Essen's bandwidth. Hurrah! Coffee's good too!
Enough of that. I've done pretty much a lap of the show now and have seen a load of cool stuff. First up though: the Porsche 991 has sprouted a ducktail in celebration of 40 years of the 2.7 RS, being celebrated here at the show.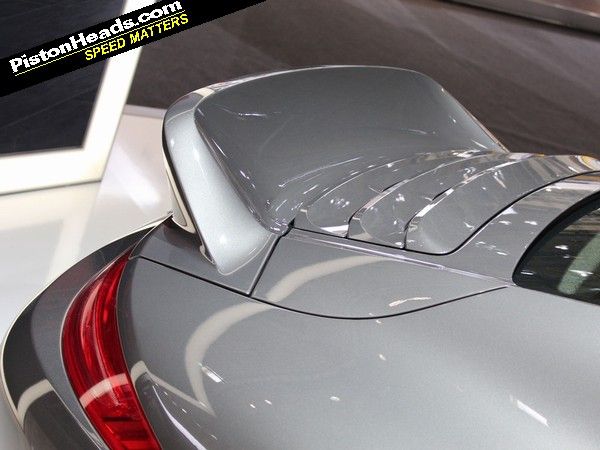 Hit or miss? I'll await the flaming but I'd say a cautious hit...
---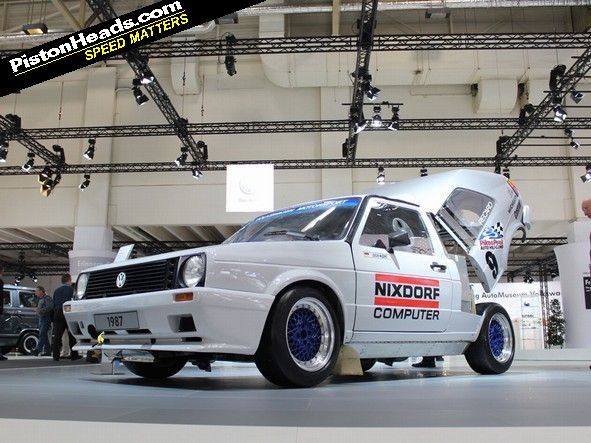 Techno Classica, VW stand – 1530h
VW's display here literally centres around the Polo WRC and surrounding it are links to rally VWs of the past, Beetle onwards. There are a couple of Polos and Golfs but also some genuinely amazing cars.
Like this twin-engined Pike's Peak Golf from 1987. 652hp with both engines going!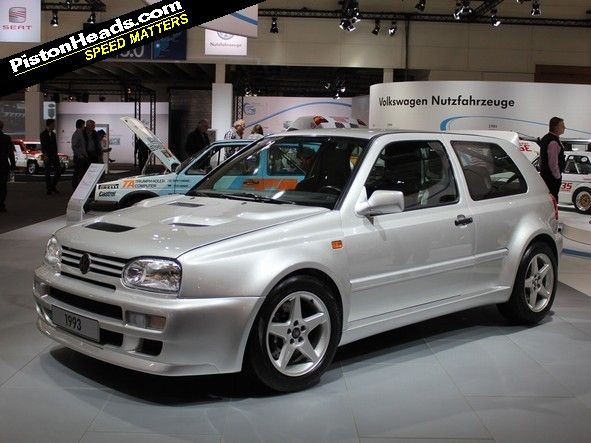 Or how about this one-off prototype four-wheel drive Golf Rallye A59. 275hp, four-wheel drive and – perhaps – VW's Integrale, had it ever been built.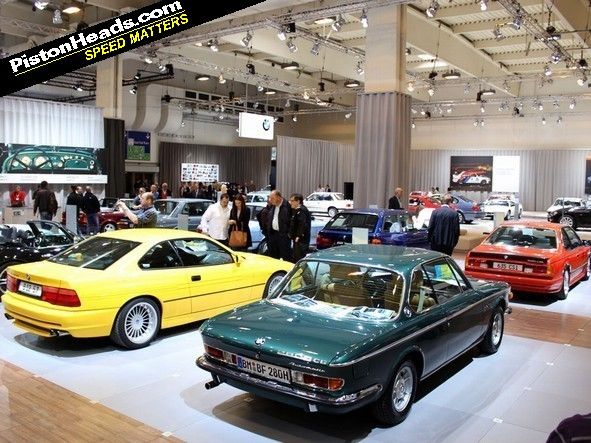 Techno Classica, BMW stand - 1415h
How big a deal is Essen? BMW has a whole hall, full of exquisite cars. There's a club area packed with Alpinas - a 1984 B7 turbo my personal favourite - and a central display celebrating 3 Series of all generations. And this is the cool stuff you get at Essen, not the glamorous supercars or exotic old classics but the perfect examples of cooking first generation 320s and others that really capture the imagination.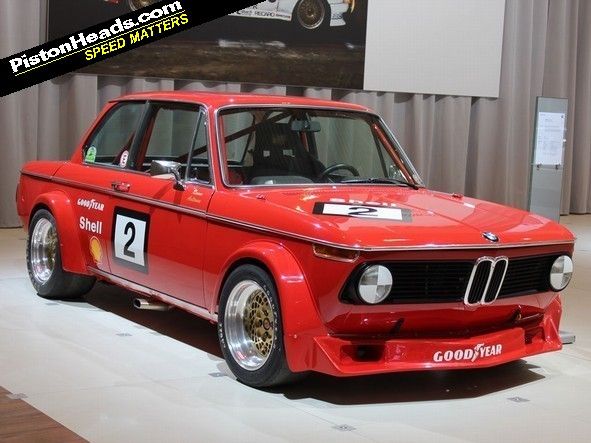 Although, having said that, the display celebrating 40 years of M has some pretty epic motors. My pick? The 1976 2002 Gruppe 2 touring car. 195hp from a 2.0-litre four, fat side exhausts, 845kg, tyres as wide as they are tall ... that has fun written all over it.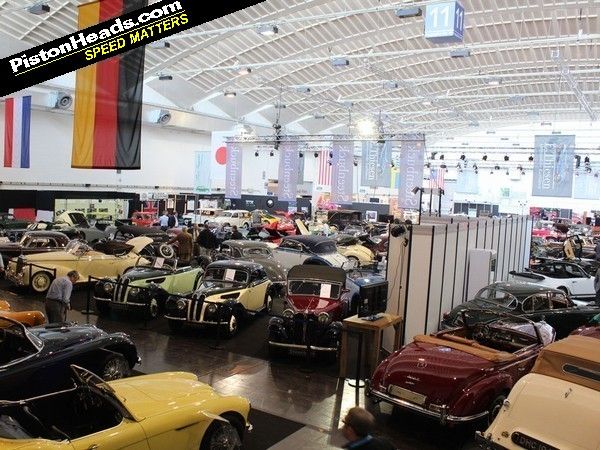 Techno Classica press room - 1145h
So, despite the fact the show doesn't officially open until 2pm we're in and have already walked the full length of the show as the exhibitors are setting up. Temptations to stop and tyre kick are plentiful but I needed to get set up and online and kept the blinkers on.
Some temptations were easier to avoid than others though. Discipline Trent, too early for that yet...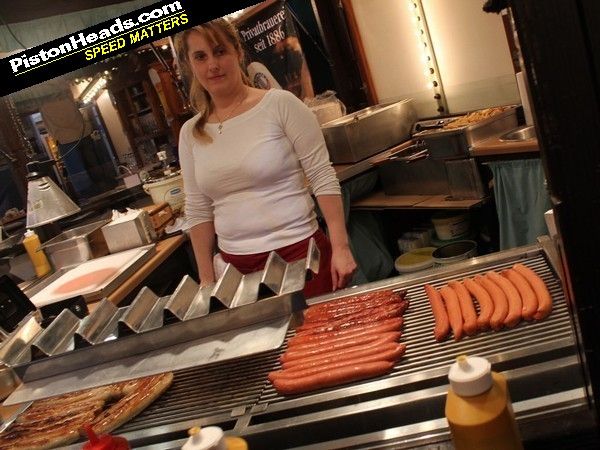 It's going to be a busy old show and there's tons to see, not least a whole lot of 911 2.7 RSes based on Porsche using the show as a platform for celebrating the car's 40th birthday. Essen prices are never what you'd call competitive anyway but that'll add at least 10 per cent to the sticker of any RS, genuine or not.
And on a completely different note how about this...
---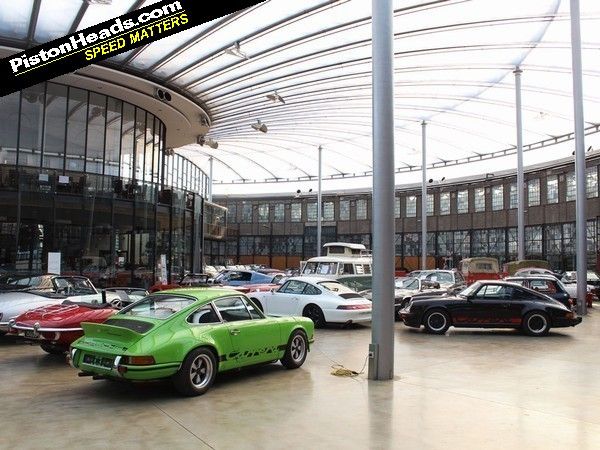 Classic Remise, Dusseldorf - 1100h
Having left the Pistenklause last night in a fug of smoking steaks on stones and 'did you see that' banter about Liam Doran's crash I departed Nurburg for Essen for the Techno Classica show. For the uninitiated this is one of the biggest classic car shows around but, given the German love of 'youngtimers', most definitely the kind of show that's on the PH radar. The fact Porsche is using it to celebrate 40 years of 2.7 RS isn't a bad reason to make the trip either.
A slight SNAFU over opening times meant my early rise wasn't actually required, leaving me with some time to kill. So I headed over to nearby Dusseldorf on the vague recollection of a converted train shed that houses a number of classic car dealers and restoration shops.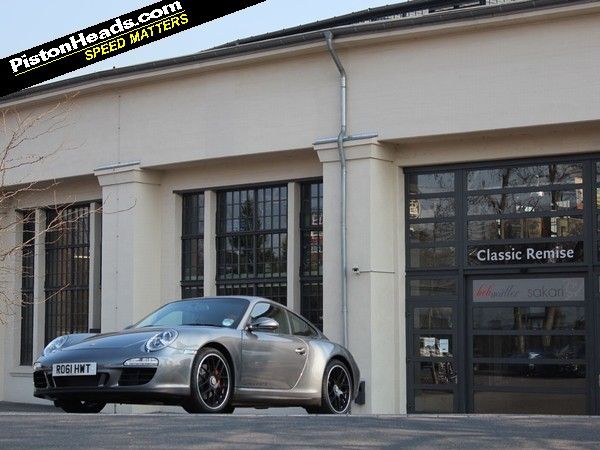 A standalone story will follow but the Classic Remise really is a fantastic place and, if you're thinking of heading over for the Techno Classica, well worth a little diversion for. There are plenty of traditional classics but also plenty of more recent stuff and plenty to tickle the PH fancy. Amazing building too.
Next stop - back to Essen and press day at the Techno Classica